Published 03/06/2021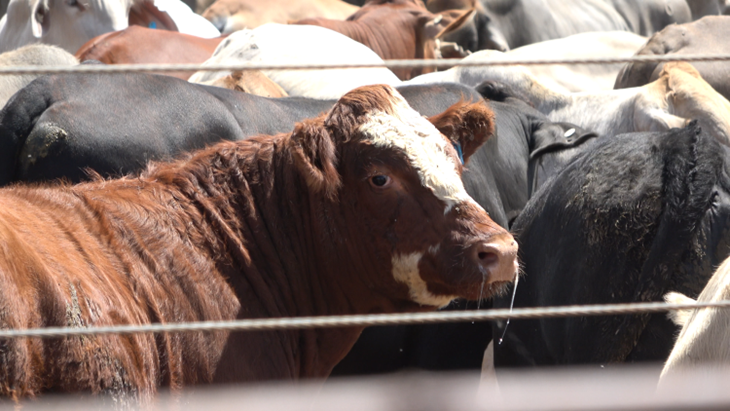 Recent reports that the UK Government will shortly sign a Free Trade Agreement (FTA) with Australia – allowing tariff-free and quota-free imports into the UK food and agricultural produce – risks completely destroying the UK's hard fought for animal welfare standards, and seriously undermining the country's network of extensive, pasture-based farmers.
Broken promises
For years, the UK Government has insisted that the country's animal welfare standards won't be put at risk by trade deals struck after leaving the EU. Yet, Ministers have repeatedly refused to enshrine this principle in UK law and now, the first major, post-Brexit FTA looks set to put animal welfare under threat.
Liz Truss, Secretary of State for International Trade, has repeatedly indicated that future trade deals will not compromise the UK's high animal welfare standards or expose British farmers to unfair competition. However, under the agreement she has reportedly brokered, following a transition period there will be no quotas or tariffs on food imports from Australia to the UK.
Factory-farmed imports
Contrary to British Ministerial assurances, farm animal welfare standards in Australia differ greatly from those here in the UK:
Many Australian cows are fattened in cruel, barren feedlots, where the animals spend months in intensive conditions, fed largely on grain rather than grazing on pasture.
Confining hens in barren cages is still common in Australia, whilst these cages have been banned in the UK, and across the EU, for almost a decade.
Sow stalls remain common in Australia, but have been banned in the UK since 1999, and are illegal across the EU.
The misuse of antibiotics is rife in Australian farms – with use per animal up to 16 times higher than in the UK. 
As a result, higher welfare UK farmers could be undermined by cheaper, factory- farmed imports, and this may be devastating for animals on both sides of the world - encouraging low-welfare practices in Australia and putting pressure on the UK to cut standards.
Undermining hard-
fought

animal welfare standards

Dr Nick Palmer, our Head of Compassion in World Farming, says: "A tariff-free trade deal on agri-food products from Australia risks completely undermining our hard-won animal welfare standards, and seriously undercutting the UK's higher welfare farmers. And what's more, this may pave the way for tariff-free imports of more intensively-farmed products when the UK strikes other trade deals, including with the USA.

"British farming cannot win a race to the bottom, nor should it try to. Instead, the Government should be seeking to position the UK as a global leader in animal welfare, where high quality produce is the norm, not the exception".
Take Action
We must send a clear signal, to the Secretary of State that the UK-Australia FTA is unacceptable for animals, higher welfare farmers, and for the UK's reputation. Please, take action today.