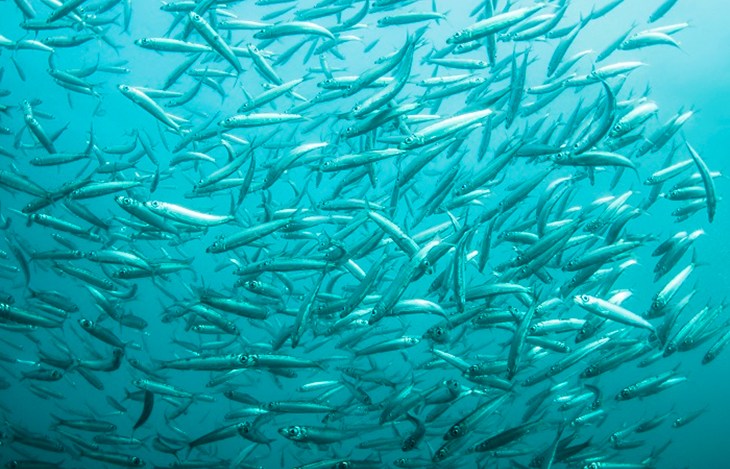 Today (7 July 2021), as partners in the Aquatic Animal Alliance (AAA), we signed an open letter urging consumers to play an active role in improving aquatic animal welfare and preserving a healthy marine ecosystem.
Get active
Every year, between 50 and 160 100 billion aquatic animals are farmed, and a further 2-3 trillion are caught in the wild. Meanwhile, farmed fisheries still heavily rely on wild fish, as roughly ⅓ of all wild-caught fish are used as feed for aquaculture. Aquatic animals are sentient beings and can feel pain and suffer, but they are rarely protected by animal welfare laws.
In order to address the welfare and environmental concerns associated with intensive fish farming and the fishing industry, we must put pressure on politicians and the industry to change legislation.
However, consumers can also make a massive difference. The open letter, which was signed by over 20 ocean conservation and animal welfare organisations, explains what consumers can do to help safeguard the welfare of aquatic animals and conserve marine life, including:
Start seeing aquatic animals as individuals rather than stocks
If you are in a position to do so, replace your consumption of products derived from aquatic animals partially or entirely with nutritious plant-based foods (and vegan seafood)
If you are not in a position to stop eating aquatic animals altogether, reduce your consumption as much as possible and choose species that pose less environmental, public health, and animal welfare problems, such as bivalve molluscs
Share this statement in your social networks to increase public awareness regarding this very important issue
Multi-pronged approach
We understand the need for a multi-pronged approach, which is why our certification schemes campaign pushes for the industry to improve standards and enable consumers to make informed purchasing choices. Currently, 70% of adults surveyed in Europe are under the false impression that seafood sustainability labels, by default, include the humane treatment of aquatic animals.
"We need to create a future where fish are protected by the schemes that certify them," says Krzysztof Wojtas, our Head of Fish Policy. "In order to achieve this future, we need to simultaneously put pressure on certifiers and raise awareness about the detrimental effects that the intensive fishing industry is having on our marine ecosystem."
Conscious consumers
By encouraging an overhaul of certification schemes and keeping consumers informed about the impact of their choices, we can take steps to protect aquatic animals and the marine ecosystem.
"Consumers have both a choice and immense purchasing power at their disposal to help save our oceans," says Christine Xu, Director of the CAC. "This includes reducing or eliminating their consumption of aquatic animals, changing the type of aquatic animals they consume, and demanding higher standards from certifiers. In the near future, having more certifiers with high and consistent welfare standards is a win-win for marine ecosystems and aquatic animal welfare alike."
Find out more about our certification schemes campaign here.