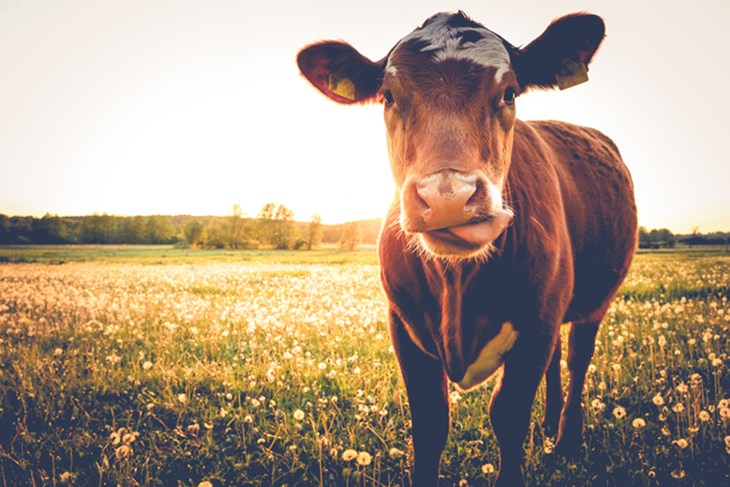 Yesterday (13th September), the UK Government announced a 'Call for Evidence' on animal welfare labelling. We welcome this news and, as experts in the field, look forward to providing evidence about the benefits of mandatory method of production labelling for farm animals, consumers and higher-welfare farmers.
Lousy labelling = poor welfare
Current labelling of meat and dairy products is unclear and misleading. Many labels show idyllic images of farmyard animals in picturesque fields, accompanied by phrases like 'farm fresh' or 'all natural', but what often lies behind these cheerful scenes is shocking.
Although around 70% of UK farm animals are reared in intensive systems, there's no law requiring food labels to say how an animal has been raised – except for whole hens' eggs. Consumers simply don't have the information they need to avoid factory farmed products.
Change is needed
"We're delighted that the Government has launched this Call for Evidence", said James West, our Senior Policy Manager. "Consumers are currently lacking the information required to make informed choices when shopping for meat and dairy products – and it needs to change!"
"We've already seen with eggs that, when shoppers have clear information about farming systems, they adjust their buying habits. Once labelled by farming method - Caged, Barn, Free Range or Organic – many consumers switched to higher welfare eggs, changing the lives of millions of hens. This Call for Evidence is a much-needed next step towards mandatory method of production labelling for all farm animals, which will benefit not only their welfare but also, consumers and higher-welfare farmers."
In particular, we hope that the Call for Evidence leads to the Government introducing a new labelling policy that will:
Improve animal welfare – providing clear information to consumers, at the point of purchase, about method of production to increase demand for higher-welfare products.
Be mandatory – any new labelling scheme must be mandatory, and apply to all standards of production, from those produced intensively indoor to those raised extensively on pasture.
Support higher-welfare British farmers – the Government must guarantee that those farmers' rearing animals to a higher standard are recognised as such, and that this recognition incentivises them to continue to do so.
Cover all meat and dairy, in both shops and restaurants – the Government must ensure that not only meat and dairy sold in shops and supermarkets is labelled as to method of production, but also food sold in restaurants and public canteens.
Demanding Honest Labelling
We have been campaigning for Honest Labelling  on meat and dairy products for many years and we have worked with a variety of experts to develop our proposed method of production labelling scheme,  which we will be highlighting to the Government in our response to the Call for Evidence.  
Alongside our evidence, we will be submitting signatures of all those who have joined us in demanding Honest Labelling. If you haven't already, please add your name to our petition calling on the Government to introduce mandatory method of production labelling of meat and dairy products.