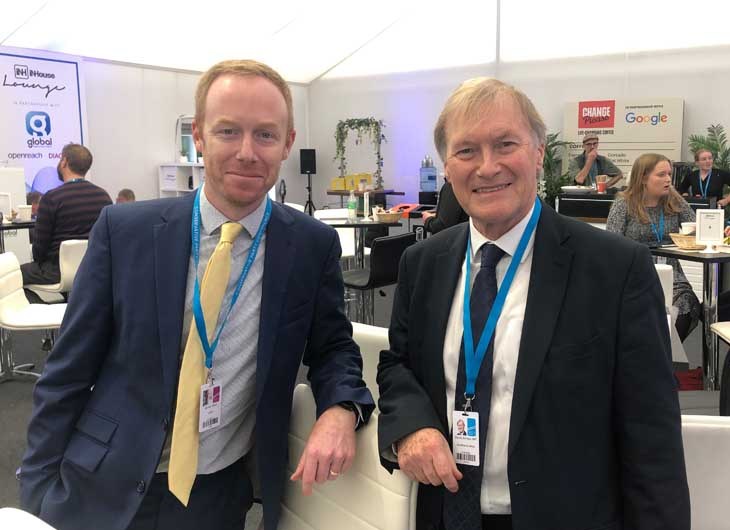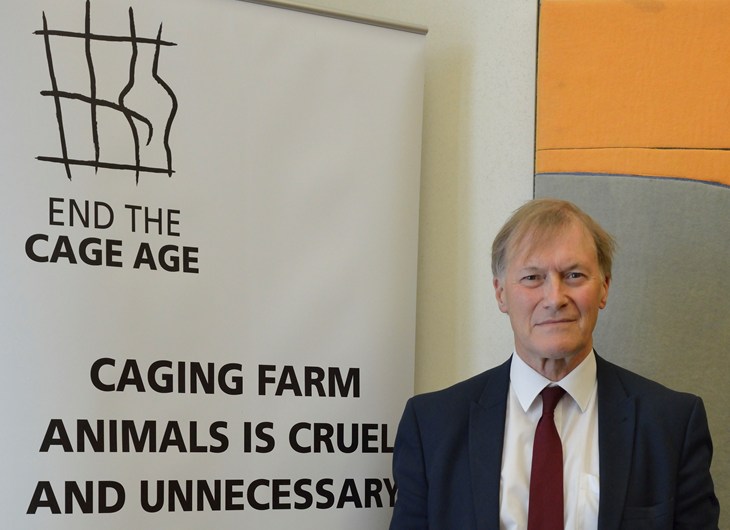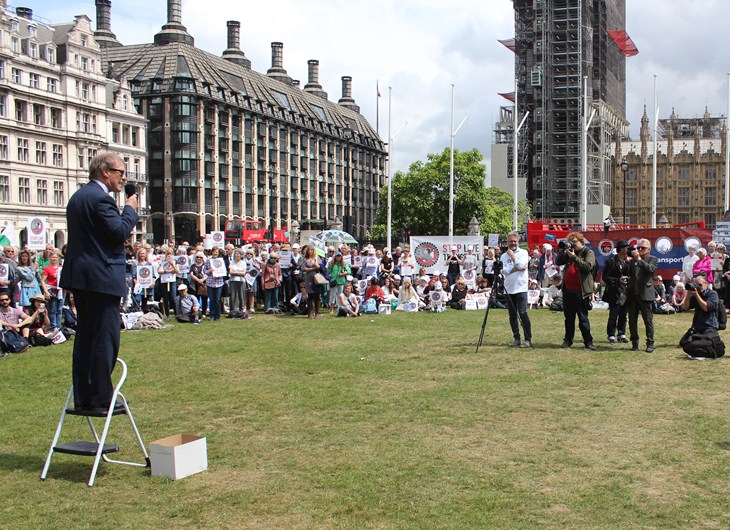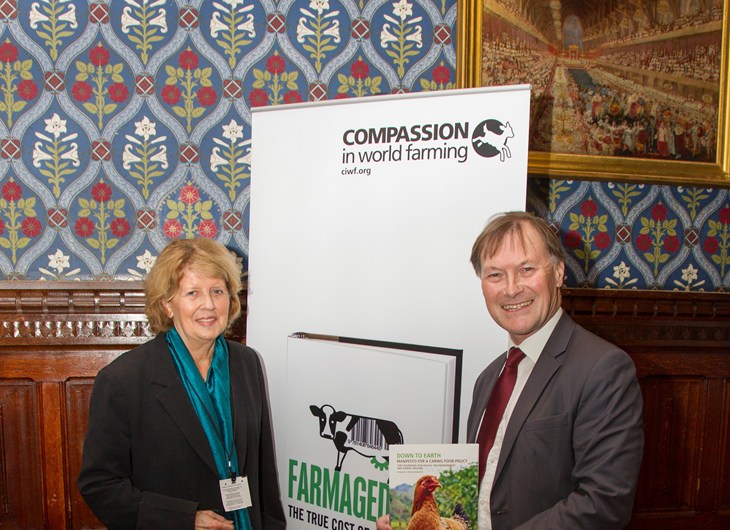 We were devastated to learn of the murder of Sir David Amess, one of the greatest friends of animals in the House of Commons and a loyal ally, supporting many of our campaigns.
Famous for his love of animals
Sir David, who was 69, had been an MP for almost four decades, and was famous for his love of animals – including his own beloved dog and the wildlife that frequented his garden. He was a regular speaker at our Ban Live Exports rallies each year and strongly supported our calls to End the Cage Age for all farmed animals.  
Only a few months ago he introduced the Pig Husbandry (Farrowing) Bill, which aimed to end the use of cruel farrowing crates for sows, across the UK, by 2027. Although the Bill lapsed it would be a fitting tribute to Sir David if it was now adopted by Defra.
It is tragic that, with so many improvements for farm animal welfare about to be secured, Sir David won't be here to see the causes that he campaigned on for so many years finally become reality. His death leaves a deep hole in the animal welfare movement.
A champion of the animal welfare movement
Nick Palmer, Head of our UK office, says: "Sir David could always be relied upon to support any cause to help animals. As he said in an interview, 'I have always found most animals to be grateful for everything that you do for them. That isn't always the way with human beings'.
"When animal sentience is officially on the statute book, when live exports end, when cages on farms are banished to the history books, all of us in the animal welfare movement will celebrate – and we shall remember the quiet idealism which made Sir David help bring it all about."
Sir David was a faithful friend to Compassion and will be sorely missed by us all.