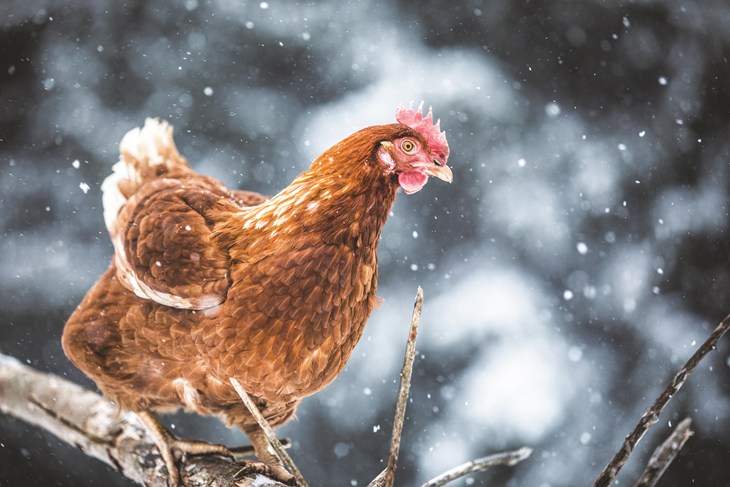 It's the season to be kind to everyone – people and animals alike. So, as Christmas draws closer, don't forget to make your festive meal a compassionate one. And, of course, this advice can help you make the world a better place for animals year-round too. Because compassion is for life, not just for Christmas!
Here are our top tips to make Christmas 2021 the most compassionate yet:
Choose your turkey carefully
Make sure you read the labels thoroughly when selecting your Christmas food. If you choose to eat turkey, buy a free-range or organic turkey – as organic farms have the highest potential for good farm animal welfare. The Soil Association's organic certification checker goes beyond standard EU regulations, so check it out.
Consider something different altogether
The range of vegetarian, vegan and plant-based alternatives now available at the supermarket is vast! Why not eat less meat and try some delicious plant-based mains this Christmas instead? Leave room for a mushroom wellington, go nutty for a nut roast or make the most of all the delicious veg and stock up on potatoes, sprouts, carrots, leeks, and parsnips!
Higher welfare options for one and all!
Think about all the animal-based ingredients you are putting on your plate and not just the whole products that you're buying. The milk and butter in your bread sauce, the goose fat on your roast potatoes - higher welfare options are available for these too.
Make it egg-cellent
Are you having eggnog or creating cocktails with eggs this Christmas? If so, make sure they are free-range or even better organic eggs. Free-range hens have access to the outdoors and are not confined in cages. By law, hen's eggs much carry a stamp with a number indicating whether they have been produced in an organic, free-range, barn or cage system, so don't forget to check the label.
Avoid foie gras
This is no luxury product. Wrongly seen as a delicacy, this pâté is actually made from the diseased liver of force-fed ducks and geese. Not so festive and compassionate at all!
Waste not
Some say leftovers are the best part of Christmas but we all need to do our bit to curb food waste – to get better at planning meals, cleverer about storing our food and more creative than ever when it comes to eating up every last morsel. So, it's important not to overbuy this Christmas (and throughout the rest of the year). It's better to spend a bit more on moderate amounts of great-quality foods rather than going bargain-basement crazy and throwing a mountain of surplus supplies in the bin.
We wish you all a wonderful festive season and a happy and healthy 2022!