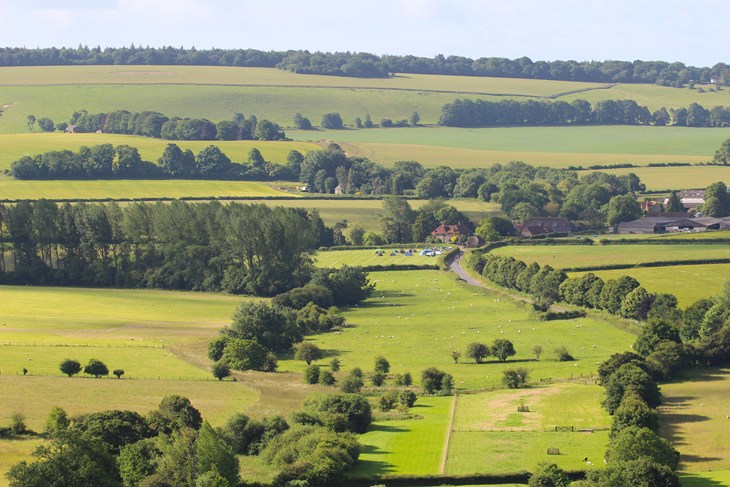 We welcome yesterday's announcement (6th January) by Defra Secretary of State, George Eustice, that the Government plans to restore 300,000 hectares of habitat across England. These latest schemes, Local Nature Recovery and Landscape Recovery, will pay farmers for bringing nature back onto their farms, restoring trees, peat and wetlands and establishing nature reserves –  moves which are essential if the UK is to meet its climate change targets .
Reducing and rethinking
However, these moves must be part of a wider reform of UK farming in which crops are produced in non-intensive, nature-friendly ways with minimal use of chemicals. And soil fertility should be built more naturally, for example, by using composts, cover crops and manure from animals raised on the farm, rather than chemical fertilisers. This may produce lower yields than intensive crop production but will build soil quality for future generations. 
The lower yields should be compensated for by substantially cutting the use of cereals for animal feed. This can be achieved by reducing our meat consumption and rethinking the role of livestock, so that their primary function is seen as converting materials we can't consume – such as grass, by-products and unavoidable food waste – into food that we can.
A golden opportunity
"The move away from the EU's Common Agricultural Policy, which rewarded farmers who owned large areas of land, almost irrespective of their consideration for animal welfare and the broader environmental impacts of their farm, provides a golden opportunity to recognise those who operate to higher standards in the UK," said James West, our Senior Policy Manager. "This latest announcement is a further step in that direction."
Shifting to regenerative food and farming practices
"The Government's rewilding scheme must also be accompanied with a rapid move away from factory farming. Animals must be kept in well-managed outdoor systems or, if indoors, in spacious barns with ample enrichment and natural light and ventilation," James continued.  
"Shifting to regenerative food and farming needs to happen – and rapidly. It's vital that we get nature back onto farms and reduce our over-reliance on soya, wheat, barley and maize needed to feed animals in factory farms – a wholly inefficient way to feed the planet."