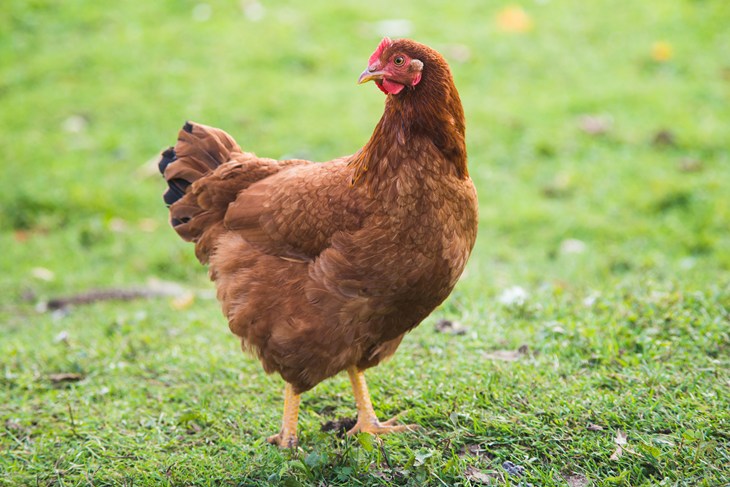 We are delighted that the Compassion-led parliamentary petition, calling on the Government to End the Cage Age, closed last week (5th February) having gained 109, 828 signatures over a six-month period.
We are extremely grateful to all our wonderful supporters who backed this latest campaign push and to our fantastic Patron, Debora Meaden, who was the petition's lead signatory.
Vital action needed
Every year across the UK, millions of farmed animals are suffering in cages, unable to express their natural behaviours. Most cages are barren, cramped and deny the animals space to move freely, so it's vital that the Government takes action to end this suffering.
On launching the petition, Deborah said: "More than half of the UK's mother pigs give birth confined in prison-like farrowing crates and over a third of the UK's egg laying hens are kept in cages. That's around 16 million farm animals in the UK, every year, suffering behind bars."
"These inhumane systems cannot and must not be the future. It's time for the UK Government to take action and do the right thing. It's time to End the Cage Age!"
Parliamentary debate?
Now that the petition has closed, having reached over the 100k signature mark, Parliament must consider allowing time for this issue to be debated. If selected, this debate could be a crucial next step to bringing about the legislative change that is needed to End the Cage Age across the UK once and for all.
"We hope that the issue of ending caged farming will be granted Parliamentary time so that it can be given the important consideration that it so clearly deserves," said James West, our Senior Policy Manager. "The British public have made it clear; they want to see a cage-free future for farmed animals. Because after all, a life in a cage is no life at all."
"Defra's Action Plan for Animal Welfare committed the Government to reviewing the use of crates and cages. It is now time for the Government to show progress in this area and we hope that a debate will be scheduled soon, so that Ministers can provide an update on their work to End the Cage Age."
Read more about our campaign to End the Cage Age here.