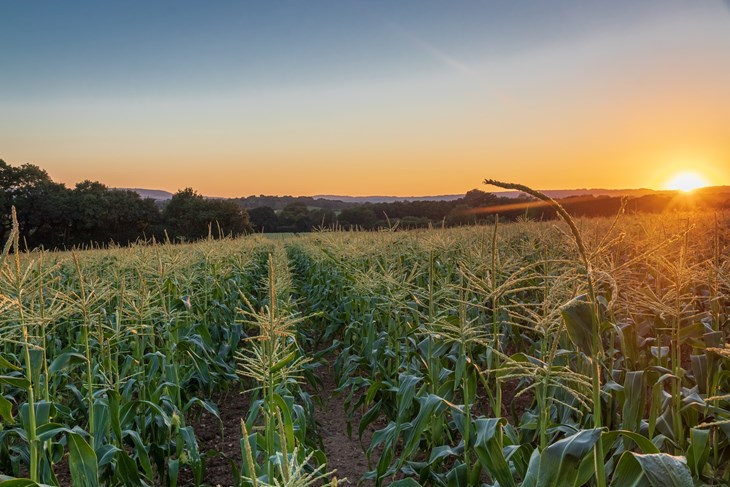 We must change the way we produce and consume food if we are to tackle the climate crisis, a new report released today (28th February) by the Intergovernmental Panel on Climate Change (IPCC) shows.
Consequences of climate change
The report – Climate Change 2022: Impacts, Adaptation and Vulnerability – highlights that the consequences of climate change are becoming more complex and difficult to manage and that more severe risks to humans and the environment will become increasingly frequent in the coming years and decades if global warming continues.
Flooding, water scarcity, drought, and heatwaves, are just some of the ongoing impacts communities across the globe are already facing. The report highlighted some of the urgent reforms needed in order to stem the crisis, including more eco-friendly farming practices, and moving towards plant-based diets with only modest amounts of meat.
Predominantly plant-based diets
"Today's report is a stark reminder that we must act urgently to protect our planet and turn the tide on our climate crisis,"  said Peter Stevenson, our Chief Policy Advisor.
"The report highlights that one of the most impactful ways countries can do this is by moving away from industrial farming methods that produce significant greenhouse gas emissions and towards sustainable and regenerative systems that work in harmony with nature and protect local ecosystems.
"As individuals, consuming less meat, fish, and dairy is also hugely important. Factory farming takes a substantial toll on the earth as well as the welfare of animals – whether from the vast swathes of forestry cleared to rear them; the large quantities of soy and cereals needed to feed them; and the pollution generated by factory farming that poison our soil and waterways. The food we consume should come from sustainable sources where carbon emissions are low.
"In particular, we should move to predominantly plant-based diets with only modest amounts of meat.
"By making simple changes to our diets and using agroecological farming methods that work in harmony with the environment, we can help reverse the climate crisis and protect our planet for generations to come."
Read more about the impact of food production on our climate.