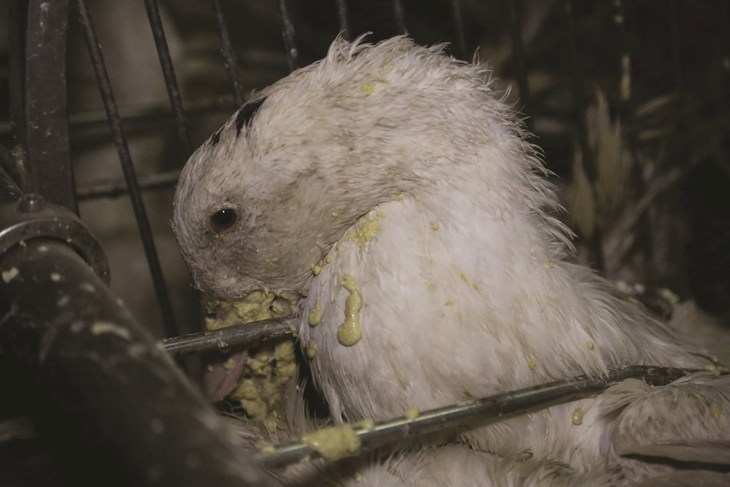 Today (10th May), the Queen's Speech, delivered by her son, Prince Charles, at the State Opening of Parliament, outlined the Government's proprieties for the year ahead. It was particularly disappointing regarding animal welfare issues.
Animals Abroad Bill - abandoned
Whilst the recent passing of the Sentience Bill and the Kept Animals Bill being brought forward to this new parliamentary session are positive steps for animals, we are extremely disappointed that the Government had abandoned the Animals Abroad Bill which would have seen an end to the import or sale of foie gras as well as fur.
Genetic Technology – watching for the details
The speech also announced the Genetic Technology (Precision Breeding) Bill. This could have a beneficial impact on farm animal welfare, by altering livestock to make them disease resistant, but we fear this may be used to enable animals to be kept in even more crowded and stressful conditions than at present. We will be keeping a close eye on this Bill as it develops, and campaigning to ensure it isn't simply used to perpetuate and exacerbate factory farming.
Food Bill – missing in action
Although the Government commissioned Henry Dimbleby to make recommendations for a new food strategy, including meat reduction targets, there is no action announced in the Queen's Speech. We will continue to press for action later this year to meet the need for farming system change.
Our Head of UK, Dr Nick Palmer, said: "We are pleased to see that the Kept Animals Bill will be taken to conclusion but are quite honestly dismayed that foie gras – which the British public largely regard as repellent – is staying on the menu. We urge the UK Government to reconsider and ensure that this appallingly cruel product is outlawed.
"It is also vital that the Government honours other promises it has made to improve farm animal welfare, including the manifesto commitment to end live animal exports. More broadly, real progress is needed in reform of our unsustainable food system based on unsustainable factory farms."
Read the full notes from the Queen's Speech