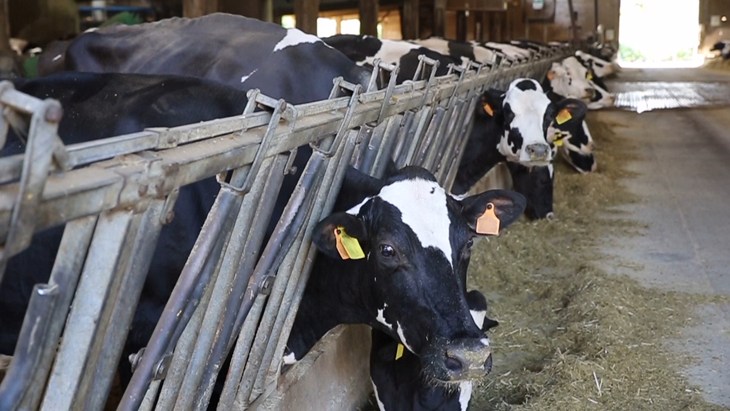 We are very concerned that the Genetic Technology (Precision Breeding) Bill proposals announced today (25th May)  – which the UK Government hopes will become law later this year  – opens the door to the gene editing of farm animals.
Whilst the Bill will initially facilitate the acceleration of gene-edited crops, it also foresees the potential for gene-editing of farm animals. Such techniques must not be used to help intensive agriculture by simply making livestock better able to cope with the overcrowded and unnatural conditions they experience on factory farms.
An excuse for factory farming
Gene editing for increased disease resistance will be beneficial in some cases. However, many diseases arise from animals being kept in crowded, stressful conditions.
Precision technology should not be used to mask the adverse health effects of intensive farming methods, allowing animals to continue to suffer in conditions of poor welfare.
What does this mean for animals?
Gene editing will likely be used to push animals to faster growth and higher yields. This will exacerbate the severe welfare problems that have arisen through selective breeding for increased productivity. For example, selective breeding of broiler chickens for fast growth has led to millions each year suffering from painful leg deformities and heart disease.
Genetic selection for high milk yield is the major factor causing poor welfare, in particular health problems, in dairy cows. The breeding sector has been responsible for immense animal suffering over the last 40-50 years and is now being licensed to go even further.
Deeply concerned
We urge the Government to ensure that the legislation excludes the use of gene-editing for applications that will merely perpetuate factory farming systems that inherently cause suffering.
"We are deeply concerned that the Genetic Technology (Precision Breeding) Bill will give a green light to the gene editing of farmed animals to the detriment of their welfare,"  says Peter Stevenson OBE, our Chief Policy Advisor.
"Selective breeding has already pushed farm animals to such fast growth and high yields that many suffer from painful health problems and this new Bill is poised to make such problems much worse and will pave the way for animals to be kept in even more crowded, stressful conditions than at present.
"It is vital that the Government do not allow gene editing to be used to support an antiquated, inhumane farming system – factory farming."
Take action
Please urge your MP to speak out on the risks to animal welfare in the Genetic Technology (Precision Breeding) Bill.