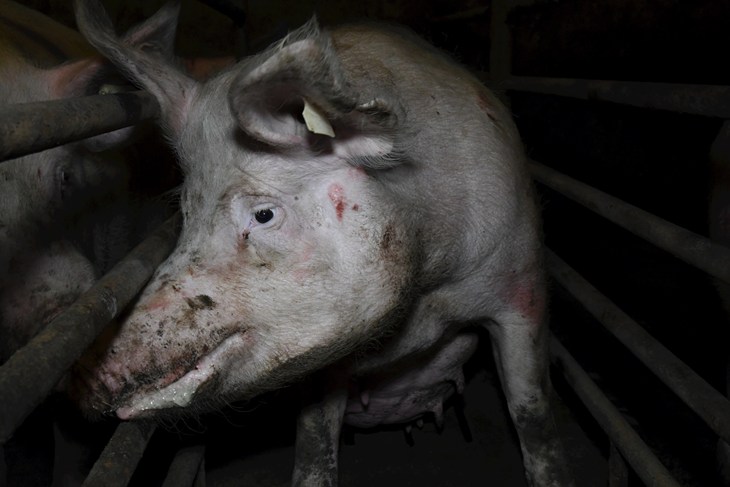 Yesterday (20th June), MPs debated the future of cages for farmed animals. During the debate, the Farming Minister announced that the Government will bring forward consultations on the use of cages for laying hens and crates for farrowing sows. However, whilst we welcome this news, disappointingly no time frame was set for when the consultations would be published.
Confined and restricted
The debate came as a result of over 109,000 people signing a parliamentary petition led by our wonderful patron, Deborah Meaden, that called on the Government End the Cage Age for all farmed animals.
Every year across the UK, 16 million farmed animals are kept in cages. These systems confine, restrict, and prevent animals from expressing many of their essential, natural behaviours.
An important next step
"Over 109,000 people signed the petition that led to this debate, in support of calls to improve the welfare of over 16 million farm animals in the UK that are confined to cages for all or part of their life," said James West, our Senior Policy Manager.
"The Action Plan for Animal Welfare, published by Defra last year, said the Government would be 'examining the use of cages for laying hens and farrowing crates for pigs', so we are delighted that they will be acting on this pledge.
"The announcement by the Minister that consultations will be launched is an important next step, but a clear timeline must be set out and the consultations published soon."
Take action
Please urge the UK Government to bring about an end to the cage age and to usher in a new era in farming.