Top speakers announced for Extinction conference
Published 29/09/2022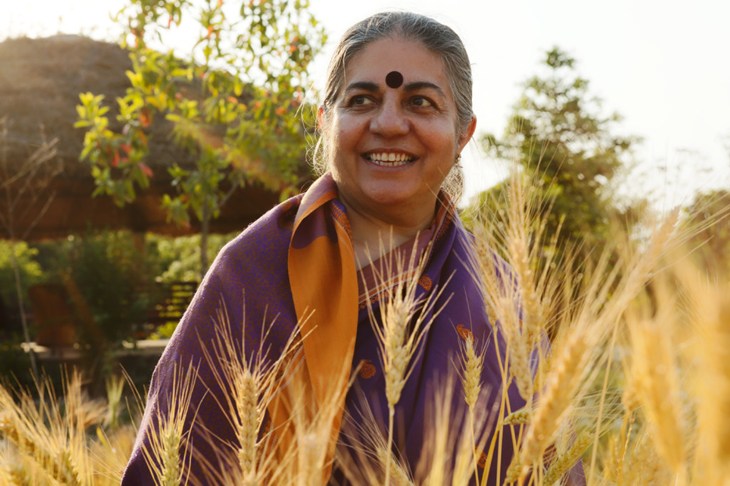 World renowned experts – including ecologist and author Carl Safina, environmental activist Dr Vandana Shiva, bestselling author and filmmaker  Professor Raj Patel and UN Special Rapporteur Olivier De Schutter – are among the first speakers to be announced for the ground-breaking international Extinction or Regeneration conference.
This two-day event, taking place at the QEII Centre in London on 11th and 12th May next year, sees us join forces with IPES-Food, BirdLife International, the Institute for Development Studies (IDS) and other partners. We're providing a platform which brings together experts and thought leaders from across the world to share solutions on how we can fix our broken global food system, for good.
Global food systems are not fit for purpose
Today's (29th September) announcement marks the UN Day of International Awareness on Food Loss and Waste Reduction.
This is one of the many topics speakers will explore at our conference, which follows the successful Extinction and Livestock conference we hosted back in 2017.
More than 820 million people globally do not have enough to eat. Yet worldwide one third of all food produced is lost or wasted between production and consumption around the world every year.
In this age of hunger and accelerating climate and biodiversity emergencies, it is clear that radical reform of the global food system is urgently needed.  This conference brings together experts from all across the world to consider tangible ways we can make it happen.  
Expert speakers revealed
Thought leaders from diverse sectors will gather at Extinction or Regeneration to discuss the impact our food systems have on public health, biodiversity, animal welfare, human rights, planetary boundaries, investments and much more.
Other speakers confirmed to date include:
Director at the Centre for Food Policy, City, University of London, Professor Corinna Hawkes
Distinguished University Professor of Soil Science, and Founding Director of the CFAES Rattan Lal Center for Carbon Management and Sequestration at The Ohio State University, Dr Rattan Lal
Founder and Co-ordinator of the Alliance for Food Sovereignty in Africa, Million Belay
IPES Food Expert, former farmer and former president of the Canadian NFU; Professor Emerita, St Andrew's College, the University of Saskatchewan, Nettie Wiebe
Haematologist and Honorary Senior Lecturer, Kings College Hospital, Dr Shireen Kassam
Emeritus Professor in Animal Husbandry at the University of Bristol and founding member of the UK Farm Animal Welfare Council, Professor John Webster
Further names will be announced in the run up to the conference in May 2023.
Who should attend?
The broad range of topics and areas covered will appeal to a diverse audience.
We urge anyone with an interest in issues relating to the climate, health, food security and systems to attend. Whether you are a business leader, policy maker or work for an NGO, this conference provides an opportunity to learn more about how we can create a global food system that benefits human, animal and planetary health.
Our Global CEO, Philip Lymbery, explains why it is crucial that we reform our food systems: "The way we currently produce and consume food poses as big a threat to humanity as climate change. We need solutions, and fast. Today, as the spotlight is shone on food loss and waste, we offer hope by bringing together some of the world's best thinkers and experts at the forthcoming Extinction or Regeneration conference to share solutions and help create a roadmap towards a global food system that works for human, animal and planetary health."