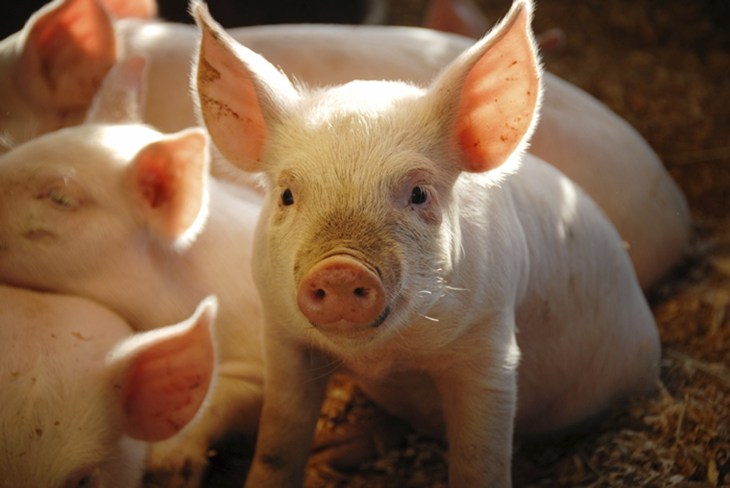 Our Head of Research, Sarah Ison, has co-authored an exciting new research paper with the aim of helping to prevent the painful removal of teeth in piglets.
The paper, published in Frontiers in Veterinary Science Journal, surveyed 75 farmers in 17 countries asking why they clip piglets' teeth. This is a painful procedure in which their teeth are trimmed, ground down or removed. The aim of the study was to fill a gap in the existing knowledge on this topic to help researchers determine the risk factors to prevent this painful procedure being carried out. 
Risk factors identified
Several 'risk factors' causing lesions to piglets' faces or sows' teats were identified, including:
larger litters – this can increase the incidence of fighting among piglets for access to milk
system – cage free systems, solid floors and bedding reduce the risk of lesions. Giving sows' freedom of movement also improves her milk production, nursing behaviour and the formation of sow-piglet bonds..
However, it also revealed that many producers are already using more humane alternatives to prevent these lesions without tooth reduction. These focus on addressing the risk factors by , managing large litters, and providing environmental enrichment. All these aspects help provide piglets with the milk they need to grow and an environment to encourage development and play, avoiding the competition and fighting that result in lesions.
Addressing root causes
The research was carried out by Jen-Yun Chou (Teagasc and University of Veterinary Medicine, Vienna), Jeremy N. Marchant (United States Department of Agriculture), Elena Nalon (Eurogroup for Animals,), T. T. Thuy Huynh (Wageningen University), Heleen A. van de Weerd (Cerebrus Associates Ltd.), Laura A. Boyle (Teagasc) and Sarah H. Ison (CIWF), as part of a group called the 3Ts Alliance – a shortening for the three key painful piglet procedures to be addressed – tooth (reduction), testicles (castration), and tails (docking). Set up by World Animal Protection in 2019, the group includes experts and stakeholders from across the pig industry, research, and civil society.
Sarah Ison, our Head of Research, said: "By learning more about why the cruel and unnecessary practice of tooth clipping is carried out, we hope to improve the welfare of both piglets and sows.
"What's interesting about the findings is that many respondents working in the pig industry appear to be ahead of the science in trying to solve the issue of piglet facial and sow teat lesions, which leads to painful tooth reduction.
"Those with cage-free high welfare systems already practise higher welfare husbandry and do not need to carry out what they see as unnecessary painful procedures.
 "Of course, adopting more welfare and planet-friendly free-range systems also reduces the likelihood of these problems occurring in the first place."
Read more about pig welfare.