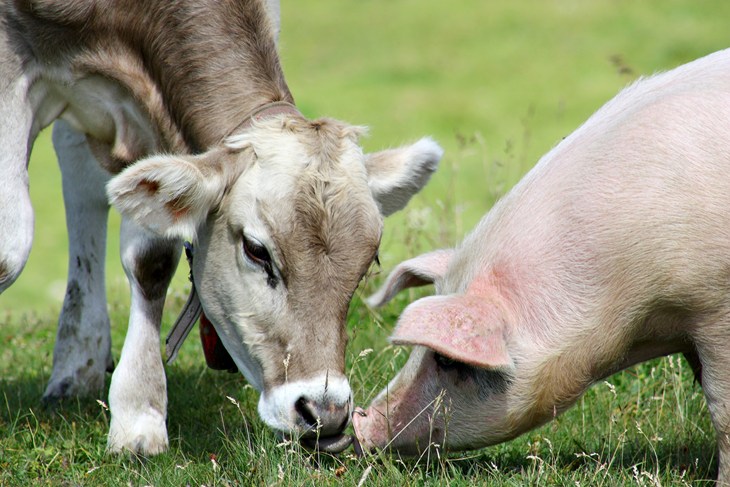 Today (25th May), we welcome the UK Government's announcement that the Animal Welfare (Sentience) Act is being enacted and that the Animal Sentience Committee (ASC) has finally been established.
This means that from today, the animals in the UK are legally recognised as sentient beings, and the ASC will be able to scrutinise whether their welfare has been considered when making and implementing policy.
A significant step for animal welfare
The Committee is made up of members with expertise in veterinary research and practice, zoology, animal welfare and practical ethics. Their job will be to ensure government policy decisions take account of animal welfare - something which we had been campaigning for since the Act was announced last year.
Enshrining animal sentience in law
"The enactment of this legislation is a positive development which should help secure a better future for UK farmed animals and their welfare," said James West, our Senior Policy Manager.
"We welcome the announcement of the Animal Sentience Committee and the role it will have in scrutinising whether animal sentience has been considered by the UK Government when implementing and developing policy. However, it's disappointing that it has taken the Government so long to bring this important legislation into effect." James continued.
"It is essential that the Committee now leads to genuine improvements into how animal sentience is taken into account in decision making, resulting in improved animal welfare. In particular, we hope that the Committee prioritise those policies that have the potential to cause the greatest suffering to the largest number of animals, including the millions of animals facing welfare problems on Britain's factory farms."
A huge thank you to all our amazing supporters who have backed our campaigning work to see animals once again recognised in UK law. We will continue to urge the Government to keep their promises on farmed animal welfare issues.
Read more about our animal sentience campaign.