Brexit: A bad deal for animals
Published 23/06/2023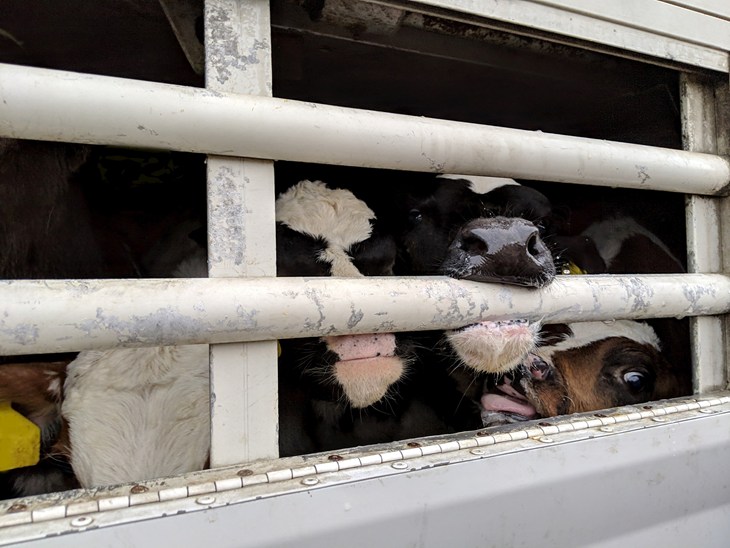 A new report released today (23rd June), on the seventh anniversary of the Brexit referendum, reveals that the UK Government has failed to deliver its promise to 'revolutionise' animal welfare post-Brexit.
As part of the #BetterDealForAmimals coalition, we have joined with Born Free, FOUR PAWS UK, Humane Society International/UK and RSPCA to release the report, together with Wildlife and Countryside Link and the UK Centre for Animal Law (A-Law).
Little or no progress
'A Review of Brexit; getting the best Brexit deal for animals', looks at changes in the law post-Brexit and addresses the progress, or lack thereof, for animals used in research, wild animals, animals in agriculture and domesticated animals. The report highlights a number of recommendations to improve animal welfare post-Brexit, and also monitors progress against the Government's own promises in its 2021 Action Plan for Animal Welfare. It follows a similar report from the #BetterDealForAnimals coalition in 2018 and ranks each area against the recommendations from that document.
The new report's Risk Barometer ranks most areas orange or red, highlighting that little progress has been made and the urgent need for increased animal welfare protections through improved legislation.
Broken promises
In May 2021, Defra released its Action Plan for Animal Welfare, in which the Government recognised leaving the European Union was an 'opportunity to do things better' for animals and promised to 'revolutionise' our treatment of animals. However, just last month the Animal Welfare (Kept Animals) Bill, which was published over two years ago, was dropped from the political agenda.
This vital legislation would have, amongst other welfare measures, tackled live animal exports, the illegal puppy trade, reforms to zoo licensing and the keeping of primates as pets. Whilst the latter is slated to be addressed in secondary legislation, the other topics have all but been pushed aside. Now the future of the improvements that were contained within the Bill will need to be addressed through a series of single issue Bills, including precarious Private Members' Bills.
Failure to deliver
"It's appalling that the UK Government has not delivered in a number of areas of animal protection post-Brexit," says James West, our Senior Policy Manager.
"Not only did they promise to ban the cruel live exports trade, they also pledged to improve farmed animal welfare through the reform of farm subsidies but substantial progress in this area was lacking. The Government must ensure that post-Brexit farm policy delivers the benefits for animals that were promised. Despite it being seven years since the referendum, the Government simply hasn't made this a priority and must."