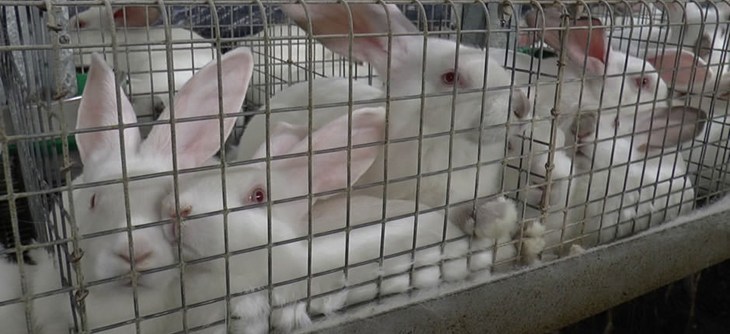 Of all the terrible contraptions used to control animals, the cage is one of the worst. We will never accept the feeble excuse that caging animals is a necessary evil of food production. There is always an alternative. Yet, there are people out there who think that inflicting cruelty on animals is okay.
Cages confine and restrict, they thwart many of an animal's natural instincts, and they are a desolate reflection on our society. Despite the obvious failings of this outdated technology, in Europe, around 700 million farm animals are confined in cages every year.
This is the 21st century. We do not live in the dark ages. It is high time we evolved past such cruelty and put a stop to the, frankly, medieval practice of keeping farm animals behind bars.
What we are doing: End the Cage Age
For many years, Compassion in World Farming has campaigned for an end to the cruellest forms of farming in order to ensure higher welfare standards for all farm animals. During this time we have seen progress with the EU ban on veal crates, barren battery cages for laying hens and a partial sow stall ban, as well as a recognition of animals as sentient beings in the EU (Lisbon Treaty, 2009). But still cruel farming practices continue.
'End the Cage Age' is Compassion in World Farming's newest campaign and will seek to bring about an end to the use of cages in EU farming through the support of national Governments and the European Institutions.
Key Stats:
The number of animals farmed in cages in the EU is staggering. Here are just some examples: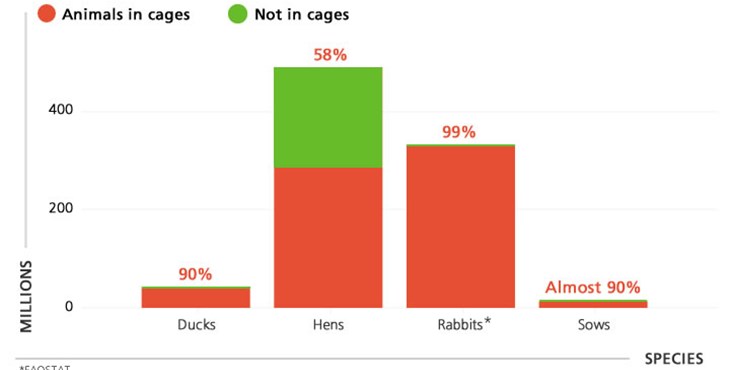 The use of cages is cruel, outdated, and unnecessary. Their use should be ended in all European farming, and policy makers need to help bring about that change.
Timeline
UK veal crate ban comes into force
UK sow stall ban comes into force
EU veal crate ban comes into force
Compassion in World Farming launches End the Cage Age campaign