Antibiotics health crisis
A world without effective antibiotics is a terrifying but real prospect. The situation is so acute that the Director-General of the World Health Organization, Dr Margaret Chan, has warned of "a post-antibiotic era, in which many common infections will no longer have a cure and once again, kill unabated" (7th April 2011).
The Alliance to Save our Antibiotics
The Alliance to Save Our Antibiotics is an alliance of health, medical, environmental and animal welfare groups working to stop the over-use of antibiotics in animal farming. It was founded by Compassion in World Farming,  the Soil Association, and Sustain in 2009, and is supported by the Jeremy Coller Foundation. Its vision is a world in which human and animal health and well-being are protected by food and farming systems that do not rely routinely on antibiotics and related drugs.
Together we aim to halt the routine use of antibiotics in farm animals.
Latest
'Antibiotics in farming: prescriptions for change' conference
The Alliance to Save our Antibiotics, in partnership with Medact, held a conference on 14th April 2016 to explore practical steps to reduce farm antibiotic use. 'Antibiotics in farming: prescriptions for change' brought together multi-disciplinary stakeholders; from policy-makers, health professionals, livestock farmers and veterinarians, to scientists, civil-society and environmental groups. The Alliance unveiled a new report at the conference, showing that the effectiveness of fluoroquinolone antibiotics, which are classified as critically important in human medicine, is being undermined by their continued use in poultry. The report proves that countries which have banned these antibiotics in poultry have much lower levels of fluoroquinolone resistance in human Campylobacter infections than countries that continue to use them. Read the report »
Al Jazeera investigates antibiotic resistance
Al Jazeera's The Cure investigates the scale of the threat of antibiotic resistance, and how overuse of drugs in farming and human medicine is endangering the future of modern medicine. Watch now »
MRSA found in British pig meat
New research, commissioned by our Alliance, has found that British-produced supermarket pork and sausages are contaminated by MRSA. Read the article »
The recent findings of MRSA in retail pork is a new and worrying development in the unfolding calamity of human antibiotic resistance. However, in the context of widespread, routine misuse of antibiotics in farming, it is not a surprising one. Without immediate action to stop routine prophylactic use of antibiotics on our farms, we risk  propelling ourselves towards a point where straightforward operations and procedures are too dangerous to carry out.

In the light of these findings, ambitious targets must be set to tackle the misuse of these precious resources in farming, accompanied by a shift towards good husbandry, animal welfare and hygiene practices which reduce the need for drugs in the first place.
Zac Goldsmith MP
The Alliance position
The Alliance asserts that the reason antibiotics are being over-used in the farming sector is that factory-farmed animals are inevitably at high risk of infection. It calls for urgent action on the issue, including a legally binding timetable to phase out routine 'preventative' use of antibiotics on farms.
A new briefing published by the Alliance, Antimicrobial resistance - why the irresponsible use of antibiotics in agriculture must stop, contains a full explanation of the use of antibiotics on farms and why this leads to antibiotic-resistant bacteria, which are a threat to human and animal health, now and in the future.
Free to download
The most recent briefing, and other reports on this issue, can be downloaded for free using the links below:
What you can do
---
---
Share this page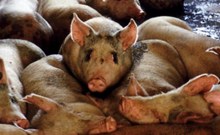 Help stop the antibiotics crisis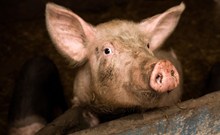 Donate today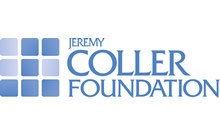 Please donate
Help us end factory farming