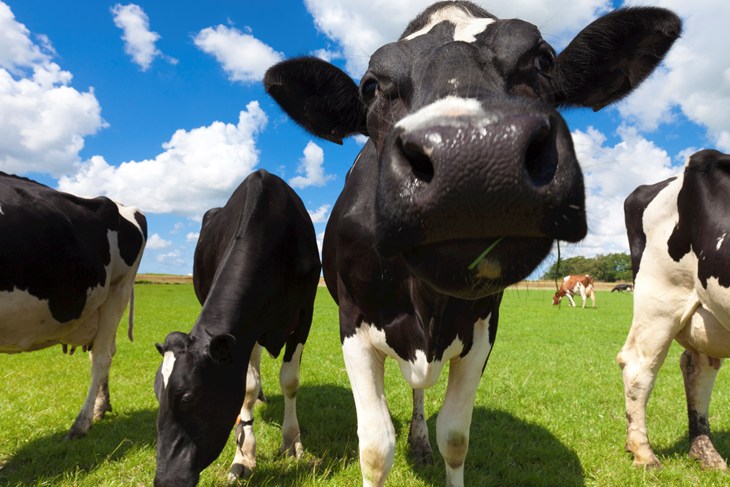 From humble origins...
Our founder Peter Roberts was an ordinary man with extraordinary vision.
For the first 40 years of his life, Peter led a fairly conventional life. Having earned an agricultural diploma, he settled down happily to dairy farming.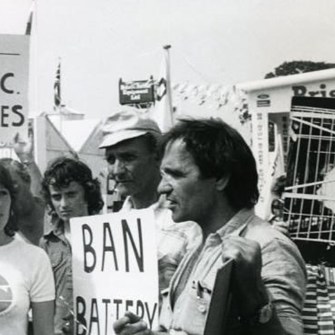 However, Peter became increasingly troubled about the direction that post-war farming was heading. Appalled by the cages and crates that had started to become common-place, Peter took his concerns to the established animal charities of the day, but his calls for higher welfare went unheard.
In 1967, concerned at the growing disconnect between modern agriculture and the well-being of animals and the environment, Peter Roberts and his wife Anna founded Compassion in World Farming.
Starting as just a back room protest it grew into a powerful global movement, achieving profound and enduring advancements in farm animal welfare.
You can discover more about the founding of Compassion and Peter's remarkable life in Roaming Wild by Emma Silverthorn or visit the Peter Roberts Tribute Fund.
...to a global movement
Today, we are guardians of Peter's visionary belief; that a society can be judged by the way in which it feeds its people and treats its animals.
We're now a fast-growing and influential worldwide movement present at many key decision making forums from the United Nations to the World Trade Organisation. Our views are sought and valued by policy makers. We have supporters and partners throughout the world who help us deliver initiatives from China to the USA.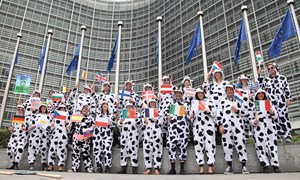 By working in partnership with inspirational supporters, progressive policy makers and visionary companies, we are mobilising a movement for far reaching change in our farming that can feed the world and will improve the quality of life for billions of farm animals worldwide.
We believe that everyone has the right to healthy food that doesn't involve cruelty, doesn't involve suffering and doesn't destroy our planet.
Join us
Getting involved in the fight against factory farming couldn't be easier. Simply sign up to receive email updates from Compassion in World Farming to hear about urgent campaign actions and other ways you can help end cruelty to farm animals.