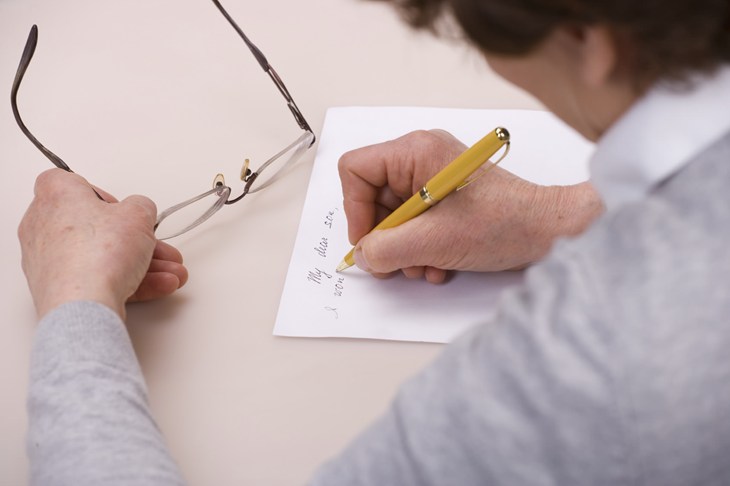 Sending a lobbying letter is a great way to get your views heard. Writing to MPs and key industry stakeholders is an important way to help raise awareness about farm animal welfare issues, as well as help spark debate. MPs can have a huge influence on animal welfare, and many MPs will be sympathetic to the cause of animal cruelty already. You could use your letter as an opportunity to encourage others to take action, such as directing readers to ciwf.org or referring them to Compassion's campaigns.
How to write a campaign letter
You may be an experienced and confident letter writer already, but for those who are looking for some pointers, here are some things to think about when writing:
Letters should be brief, factual and polite.
Don't discuss ideologies or politics.
Write as a concerned individual or a Compassion supporter.
Letters can be hand-written or typed, but often hand-written letters are read with more care.
Don't use formal or elaborate phrases – simplicity is best.
When writing to an industry stakeholder you could mention that you are one of their customers (if you are!).
When writing to a local MP don't forget to mention you are one of their constituents, you could also mention that you would like to write to your local newspaper (if you will) and to include the MP's comments.
Use a conclusion that encourages a reply and always finish your letter by asking for a response.
We love to see any responses you receive to your campaign letters, so please do email any responses via our contact form or post them to our head office.
Letter writing resources
We know it's useful to have information at hand when you want to write a campaign letter. You can find lots of useful information in our research library which is broken down by topic. Below you will also find some documents you can download that have some other tips and information you may find useful when you are constructing your letters or writing back to any responses you receive.
To join our Campaigner's Corner letter writing group please email us via our contact form