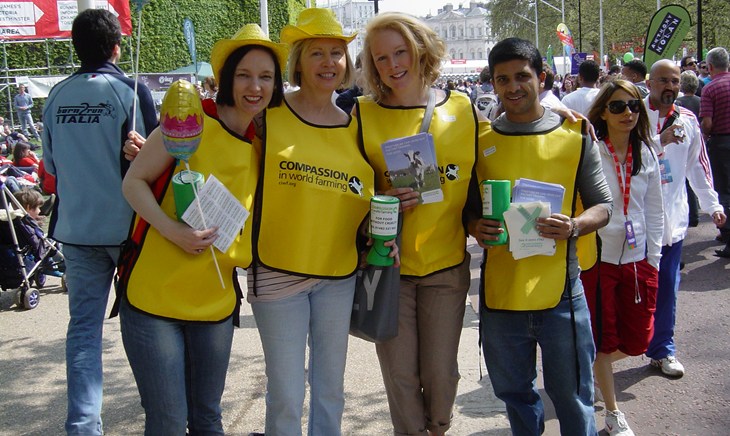 Getting involved in a local group is a fantastic way to discover like-minded people in your community. Our local groups network really is a fantastic driving force for change, and its members have great fun too! Joining a local group is an opportunity to get active with other supporters who really care.
Local groups are an essential part of our fundraising and awareness raising work. From street collections to bake sales, sponsored events to community fairs, spreading the word of Compassion has never been more exciting.
Being part of this community is a great way to help end the suffering of farmed animals in the UK and worldwide, and here at Compassion we are committed to helping you do this.
From large groups to smaller teams, local groups share our vision of a world where farm animals are treated with compassion and respect and the cruel practices of factory farming come to an end.
Volunteer handbook and application
Whether you are joining a group or starting your own we want to welcome you to Team Compassion! Please take a few moments to read our Volunteer Handbook and fill in the application form. Thank you for joining us in the fight against factory farming.