Taking part in fundraising events for Compassion is not only a fantastic way to help improve the lives of farm animals – it can be great fun too! If you feel inspired to start raising funds, then we have a few ideas and activities you can get involved with.
Spread Compassion in your local community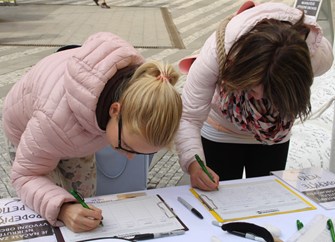 Street collections
Take to your high street, train station or supermarket to raise vital funds to support our campaigns and to promote farm animal welfare. The more collections we have across the country, the more people we can reach about farm animal welfare and their consumer choices. Contact us for more information about how to organise a street collection.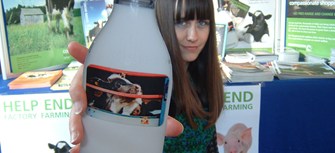 Local events
If there is a fete, fair, festival or jumble sale taking place in your area, then why not see if you can organise a stand for Compassion? This can be a great way to raise funds and spread the word about higher-welfare choices. Contact us for more information.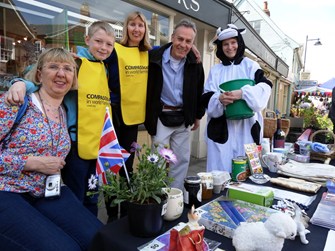 Local groups
Joining one of Compassion's local fundraising groups can be a fantastic way to meet like-minded people in your community. Find out more about our local groups network.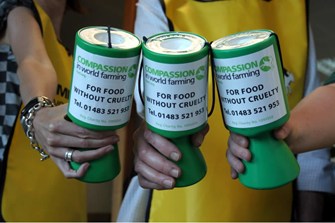 Tins in shops
If you don't have time to hold a fundraising event, then why not approach a local shop and ask them if they would be able to have a Compassion collecting tin? Contact us for more information about our tins in shops programme.
Take part in sponsored events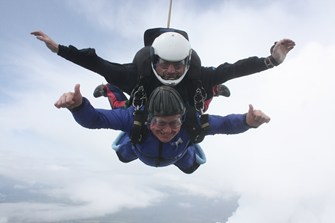 Get sponsored
Every year, Compassionate supporters take on all sorts of sponsored challenges to help raise funds for farm animal welfare. From marathons to parachute jumps and from quitting smoking to fridge switch offs, no challenge is too big, too small or wacky! Find out more about ways to get sponsored for Compassion.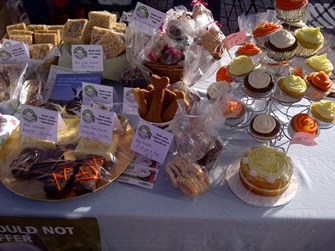 Bake with Compassion
Bake with Compassion is Compassion's free-range fundraiser. You can get involved simply by baking some tasty treats using higher-welfare ingredients, and then holding your very own cake sale, dinner party or bake-off to help raise funds to support our work for farm animals.

However you choose to raise funds, our FREE fundraising pack has all the information and materials you need to get started.
Contact the Supporter Engagement team to learn about the ways you can get involved with any of these fundraising activities.