Dr Elena Lara - Research Manager - Fish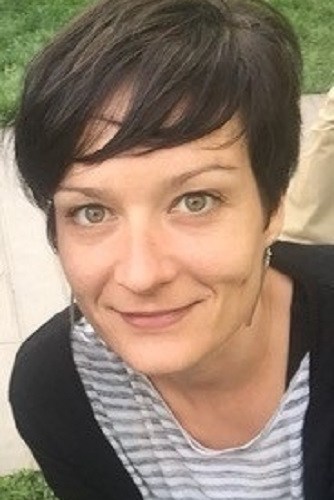 Elena researches and develops our science-based resources to help support our aquatic campaigns work. She is the author of several scientific publications related to aquatic animal welfare and has produced many of our reports about the ethical and environmental issues related to octopus farming, as well as, about the current issues on the European aquaculture industry.
Elena engages with government, academic, industry and technical bodies to advocate for aquatic animal welfare, highlight aquatic environmental threats and present sustainable solutions that have positive prospects for people, animals, and the planet.
Elena graduated in Biology, obtained a PhD in Marine Biology, completed a MSc in Animal Law and is currently doing a MSc on Planetary Health in the Open University of Catalonia.
In 2019, she gave a TEDx talk in Spanish titled 'Redescubre los peces (Rethink Fish)' highlighting how intelligent and complex fish are and the welfare issues that need addressing in the aquaculture industry.
Elena is also a member of The Advisory Committee of the Aquatic Animal Alliance (AAA), a coalition of animal welfare non-profit organisations working on the welfare of wild and/or farmed aquatic animals globally.
Elena is an experienced media spokesperson, having appeared on programmes in UK and international channels including BBC World and RTVE. She's been quoted in a wide range of online and print outlets such as The Telegraph, The Times and the Mail online.