Fish are intelligent, sensitive creatures and like many other animals, they explore, travel, socialise, hunt and play. Some species care for their young and use tools as humans do. Fish are sentient animals capable of suffering and feeling pain.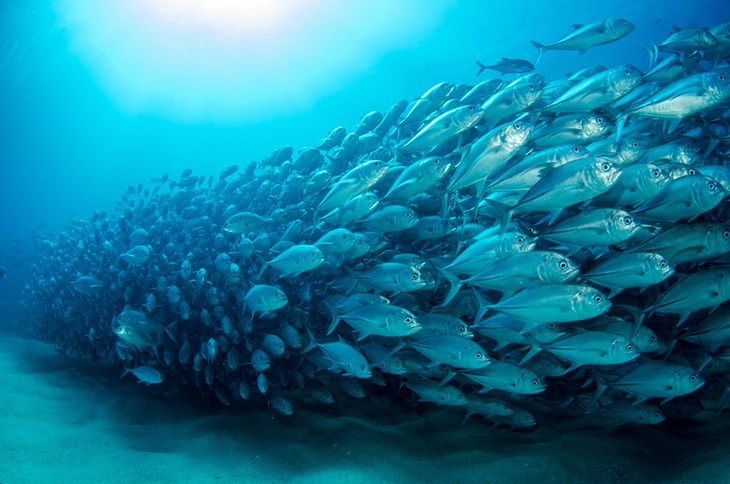 Most fish have highly developed senses with excellent taste, smell, hearing and colour vision 1. Until fairly recently, many people didn't realise that fish were sentient or feel pain, and the mental abilities of fish were given limited attention by the scientific community. Now, recent discoveries open up a new world of understanding. Far more complex than we ever realised, fish live rich social lives: communicating; hunting cooperatively; and, in some cases, developing cultural traits 2.
Today, huge numbers of fish are reared in underwater factory farms. Just like on land, these farms are crowded, grim places where the animals suffer immensely. Fish are often killed inhumanely and many endure slow, painful deaths by asphyxiation, crushing or even being gutted alive.