Published 04/10/2016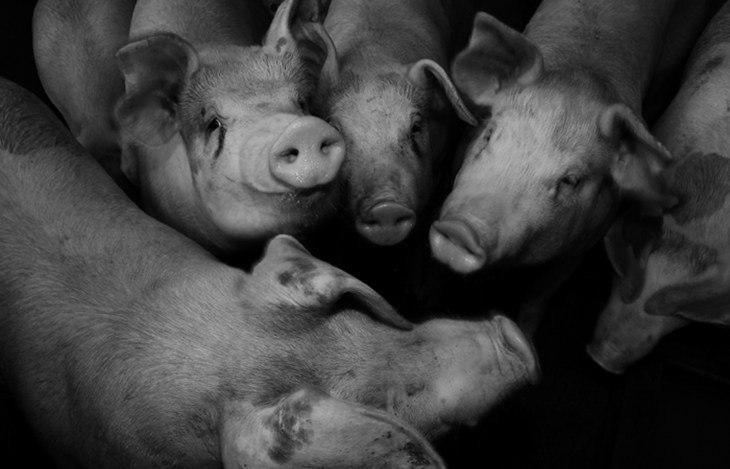 Traces of the superbug MRSA have been found in samples of UK reared pork purchased from major supermarkets.
The Guardian newspaper and the Bureau of Investigative Journalism released the findings of Cambridge University's testing, which also contained samples which were resistant to five other types of antibiotics.
Extremely concerning findings
Our CEO, Philip Lymbery, said: "These extremely concerning findings are yet another signpost pointing towards a post-antibiotic era, and further confirmation that we need urgent action to tackle the antibiotic-resistance crisis."
The type of MRSA found is specifically associated with farm animals, and although it differs from the most common type of MRSA, which kills 300 people per year in the UK, it can still cause serious and persistent infections in humans.
This spread of livestock-associated MRSA is heavily linked to the excessive use of antibiotics on farms, particularly in intensive units. Animals on intensive farms are routinely given antibiotics because of the higher risk of disease when large numbers of animals are kept in inhumane, overcrowded conditions.
Stricter rules needed
Emma Rose, from the Alliance to Save our Antibiotics, said: "It is alarming to find livestock-associated MRSA in UK meat. This superbug is evolving and even more dangerous variations are emerging. Scientists warn that if we don't do something about this now, the presence of MRSA in farm animals could lead to a pandemic-style spread in the human population."
In order to contain the threat, the Alliance is calling for British farm animals to be immediately screened for bacteria such as MRSA, as well as strict testing of imported livestock and the restriction on the transport of the animals, if necessary.
The systematic overuse of antibiotics on intensive pig farms must stop. Tell supermarkets to rid their supply chain of antibiotic abuse here.
The Alliance to Save Our Antibiotics is an alliance of health, medical, environmental and animal welfare groups working to stop the overuse of antibiotics in animal farming. It was founded by Compassion in World Farming, the Soil Association and Sustain in 2009, and is supported by the Jeremy Coller Foundation. Its vision is a world in which human and animal health and wellbeing are protected by food and farming systems that do not rely routinely on antibiotics and related drugs.