When motivated, leading companies can make fast and decisive improvements that can benefit millions of animals, each and every year.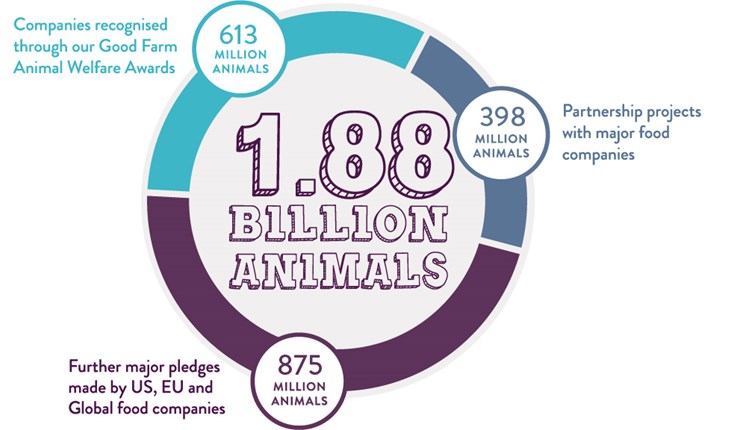 OVERALL IMPACT FOR ANIMALS – OVER 1.88 BILLION!
Awards that change millions of lives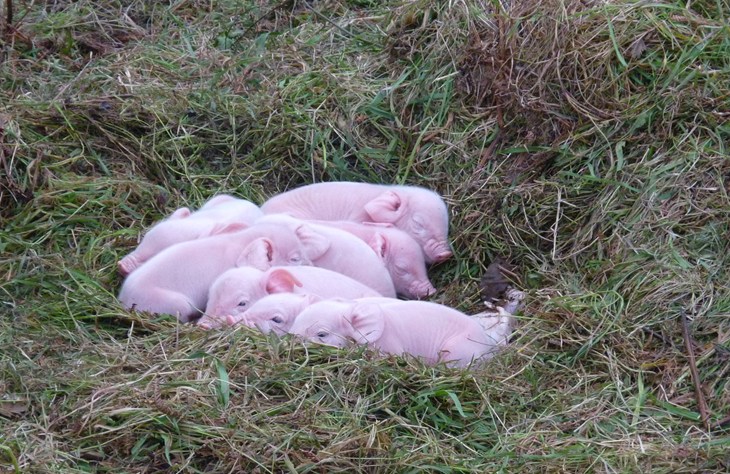 Awards are given for various categories of products, such as fresh and frozen meat, whole eggs, liquid milk, or meat, eggs and dairy as ingredients.
The commitment period for change and the different categories allow companies to make progressive steps to improve animal welfare throughout their supply chains.
New for 2019:
Compassion introduced the Good Turkey Award this year to recognise companies addressing high stocking densities, use of fast growing breeds and a lack of environmental enrichment for turkeys.
Sustainable Food and Farming Awards
Compassion also launched the Sustainable Food and Farming Award in 2019 to recognise businesses that are taking steps to produce meat, dairy and eggs in ways that protect, improve and restore wildlife and the environment.
The awards were judged by a panel chaired by Philip Lymbery, Compassion in World Farming's CEO, and winners were chosen in two categories:
CORPORATE WINNER:  Chippindale (Morrisons)
PRODUCER WINNER:    S J Cutter, Model Farm
Impact by species
**Figures exclude those associated with companies that have withdrawn from the GFAWA programme, and includes figures associated with our Innovation Awards.
Partnerships that can change the world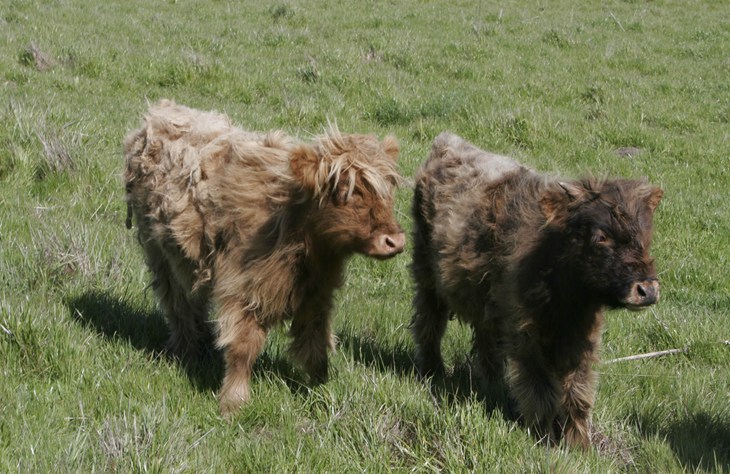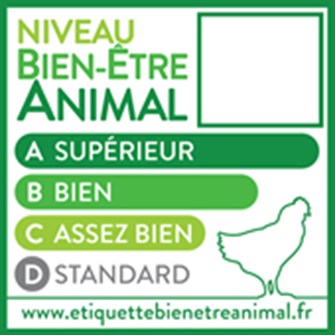 Casino and Compassion launch method of production labelling in France
In December 2018, French retailer Casino Group launched the very first animal welfare labelling scheme in France, in partnership with Compassion and two another animal welfare NGOs, LFDA and OABA.
The aim of the new label is to help consumers identify higher welfare products more easily and increase the uptake of higher welfare purchasing.
The label, which has initially been rolled out on chicken products, displays four grades (A, B, C and D), with grade A, B and C guaranteeing a higher welfare standard - from traditional free range, free range, and extensive (improved) indoor production systems, respectively. Importantly, standard indoor production is labelled as D.
The criteria behind the label is based on over 200 animal welfare indicators - all verified by third-party auditing – covering all phases of an animal's life: birth, rearing, transport and slaughter.
The label was launched in Casino stores (Dec 2018) with one million chicken products already labelled by January 2019. The scheme is being rolled out across other product ranges and will be developed for other species in due course.
www.etiquettebienetreanimal.fr
Project Status: In progress
---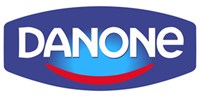 Danone expands dairy assessment protocol
Danone started working with Compassion in 2011 on an Animal Welfare guide for farmers. Since then, our collaboration has evolved into the development of an animal welfare assessment protocol which Danone has tested across its Spanish dairy farms over the past 2 years.
The pilot study in Spain showed positive results, improving welfare outcomes, and Danone is now rolling it out to all the dairy farms in its global supply chain. IRTA was also involved in the development of the protocol which is now certified by 3rd party AENOR.
In France, Danone is starting a 3 year animal welfare project with Compassion with the aim of improving dairy cattle welfare, through welfare monitoring, training, as well as piloting and disseminating best practices.
Project Status: In progress
---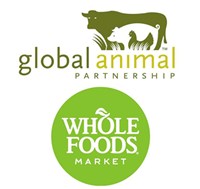 More than 245 million broiler chickens with the potential to benefit
The Global Animal Partnership (GAP) is the creator of North America's 5-Step® Rating Program for farm animal welfare. GAP recently committed to permit the use of only slower-growing broiler breeds over the next eight years for all levels of its 5-Step® Program, and for all levels to meet or exceed Compassion's Good Chicken Award welfare criteria and the 2024 Better Chicken Commitment.
Leading US supermarket chain, Whole Foods Market (WFM) has also committed to implementing this new chicken standard across all its fresh and frozen chicken by 2024.
Compassion has worked with WFM and GAP for nearly a decade on their animal welfare standards across all species. This move is the first major, specific, time-bound commitment to address the negative effects of fast growth on chicken health and welfare in the USA, for which GAP and Whole Foods Market were recipients of our Special Recognition Award in 2016.
GAP are currently working with experts at The University of Guelph, investigating a range of outcomes across 20 breeds – measures include behaviour, mortality, leg health, immunity, digestive function, carcass yield, and meat quality. Results are expected in 2020, from which GAP will advise on approved breeds for 5Step programme.
Project Status: In progress
---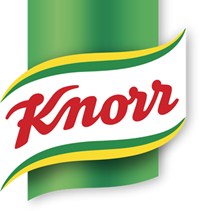 More than 102 million broiler chickens with the potential to benefit
Unilever's largest brand Knorr is committed to sourcing all its raw agricultural materials sustainably by 2020.
Supported by high level commitment in both Knorr and Unilever, we are now working together towards sourcing their global meat ingredients (chicken, beef and pig meat) for their bouillon stock products from higher welfare systems. This is a highly ambitious project for which Knorr won our Special Recognition Award in 2015.
In addition to Knorr's commitment, Unilever signed up to the 2024 Better Chicken Commitment in the US and the 2026 European Chicken Commitment in September 2017 incorporating additional welfare criteria, primarily around breed change and humane slaughter.
Project Status: In progress
---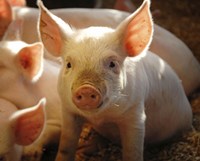 Over 400,000 pigs with the potential to benefit
We are changing attitudes to the surgical castration of male piglets and encouraging investment in welfare friendly alternatives by engaging with retailers and pig producers across Europe.
Part of this project includes working with a leading UK retailer on their Italian meat supply for speciality cured hams and charcuterie.
Pigs reared for these products are typically castrated before 7 days of age as they are grown to heavy weights past the point of puberty – where they become sexually aggressive and too lean to suit the product if not castrated.
An established vaccination to delay puberty in lighter weight males is being trialled for its suitability in these heavy pigs in a bid to stop their painful surgical castration, limit aggression and to ensure product quality.
Project status: In progress
---
More than 30 million broiler chickens set to benefit each year
Our work with Amadori, one of Italy's leading chicken producers, has involved improving the leg health of the broiler chickens for their 10+ brand.
By measuring and recording the walking ability of broilers and by implementing active plans for improvement, Amadori has been gradually observing health improvements in these fast growing birds.
Project status: Complete
---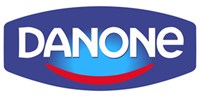 Working with Danone we developed a practical guide to measure welfare outcomes in dairy cows. This comprehensive booklet was produced to raise farmers' awareness on dairy cow welfare and provide them with best practice guidelines.
It was delivered to a number of Danone's dairy farms across Europe, benefiting a significant proportion of the 4,500 farmers and 250,000 cows in their direct European milk supply.
Project status: Complete
---

Throughout 2014 we worked with Sodexo to shape their global program on farm animal welfare.
We helped them develop their global farm animal welfare policy and an engagement toolkit to ensure that all their suppliers of animal products sign the Sodexo Animal Welfare Charter. This Charter has already been signed by their major suppliers in many countries.
Read their Animal Welfare Policy
Project status: Complete
---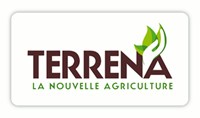 An additional 75,000 animals with the potential to benefit
Through our engagement with French producer cooperative, Terrena, we helped them build their 2020 animal welfare road-map across several species.
This led them to develop an innovative cage-free housing system for meat rabbits, which will progressively replace the barren-cages currently in use, and earned Terrena a Good Rabbit Commendation in 2015.
We also helped them introduce improvement targets for their on-farm pig welfare assessments, covering over 75,000 pigs per year. A smartphone application is now used by their technicians to assess welfare, benchmark producers and provide technical advice for improvement.
Terrena is also trialling free farrowing systems for sows, and we continue to work closely with them to develop their higher welfare indoor chicken production.
Project Status: Complete
Corporate pledges – making history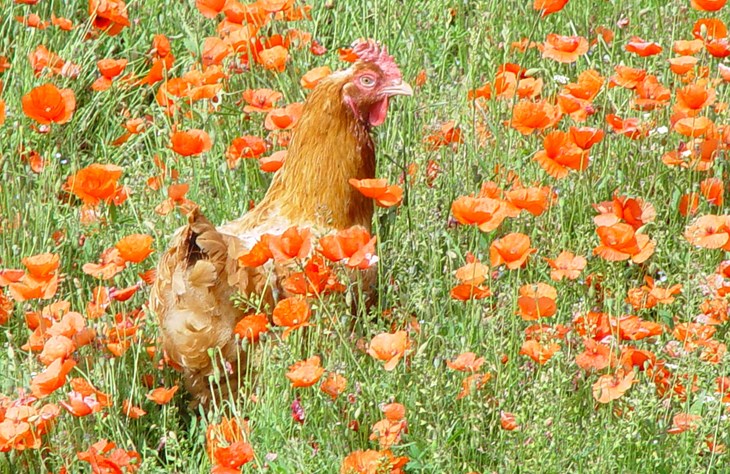 Compassion engages with companies to encourage them to make meaningful improvements to the lives of animals in their supply and to publicise their farm animal welfare commitments.
Companies tend to make initial pledges on their commitments in the form of public policy statements, which are considered more robust when they have clear target dates for completion and where progress against the commitment is reported annually.
The time frames for meeting these pledges varies from company to company but are usually between 5 and 10 years.
Compassion is well poised to influence companies and advocate change by holding companies to account through public reporting of their progress.
In recent years, driven by consumer demand, investor considerations and market forces, there has been a number of cage-free egg commitments and higher welfare pledges for broiler chickens from global leaders across all food sectors.
Higher welfare production for broiler chickens
It's easy to visualise the confinement of laying hens in cages, yet the most farmed animal on the planet – the broiler chicken - exists in a 'physiological cage', constricted by its high growth rate and oversized body, and raised in overcrowded barns.
Compassion's ongoing work with the food industry to investigate supply chain solutions and stimulate the market for higher welfare chicken has led to a revolution in broiler welfare.
In November 2016, nine leading NGO's in the US (including Compassion) came together and agreed a unified 'corporate ask' for broiler chicken welfare. To date, more than 132 US companies (including Subway, Burger King and Kraft Heinz) have signed up to meet the US Better Chicken Commitment by 2024.
In September 2017, Compassion joined forces with European NGO's who agreed a similar 'ask' for broiler welfare improvement, asking companies to meet the European Chicken Commitment by 2026. To date 27 companies have signed up.
The European Chicken Commitment asks for a reduced stocking density (to 30kg/m2), use of approved breeds with proven good welfare outcomes, the provision of natural light, pecking substrates and perches, with humane slaughter methods and third party auditing.
Compassion has worked closely with some of the food companies that have recently made Better Chicken Commitments.
In the US – Whole Foods Market was the first major food company to sign up to the new requirements for broiler chickens by 2024. They were closely followed by the top five food service management companies: Compass Group, Aramark, Sodexo, Centerplate and Delaware North, as well as restaurant chains Subway and Panera Bread. More recently, Blue Apron, HelloFresh, and Denny's have joined the ranks. Read the full listing of US company broiler welfare commitments here.
In Europe – M&S, Unilever, Nestlé, Waitrose, Danone, Elior Group, Sodexo, Monoprix and Diana Food have all have signed up to the European Chicken Commitment, promising to achieve their aims by 2026.
An estimated 814 million broiler chickens are set to positively benefit when the company commitments through our engagement with food businesses come to fruition.
Cage-free production for laying hens
2016 marked a truly remarkable year for the future welfare of laying hens. We witnessed a wave of cage-free commitments from many of the world's most influential food companies, starting in the US with McDonald's (2015) and rippling out to over 200 US companies, including Walmart, the largest grocer in the US.
Pledges in Europe followed suit, and included the remaining UK supermarkets selling caged eggs (Tesco, Aldi, Morrisons, Iceland, Lidl and Asda), 7 out of the 8 leading supermarkets in France, 7 out of the 10 leading supermarkets in Italy, and food service giants Sodexo, Compass Group and Elior Group.
Amidst the multiple influencing factors on these corporate decisions, Compassion is proud to have played an influencing role with some of the biggest industry players to establish cage-free policies:
In the US - major restaurant chains McDonald's, Panera Bread, and Taco Bell and top American supermarkets Walmart, Costco, Trader Joe's, Publix, and Ahold/Delhaize.
In Europe - Casual Dining Group (whose brands include Bella Italia, Café Rouge and Las Iguanas) and Whitbread (whose brands include Premier Inn and Beefeater Grill) in the UK; leading French retailers Casino, Intermarché, Auchan, Carrefour, E.Leclerc and Avril (No. 1 egg producer in France); leading Italian retailer Conad, and the Italian food service companies Camst, MARR, and Autogrill.
Global - Sodexo, Elior Group and Compass Group, the biggest food service companies in the world, Nestlé and French multinational Danone.
More than 60 million laying hens are set to positively benefit when these corporate pledges come to fruition, as part of our ongoing food business engagement with them.
We work with food businesses to ensure they meet these pledges via our cage-free commitment tracker, EggTrack (European EggTrack/US EggTrack). We also offer technical support for what constitutes an acceptable good cage free system.
Energising ethical investment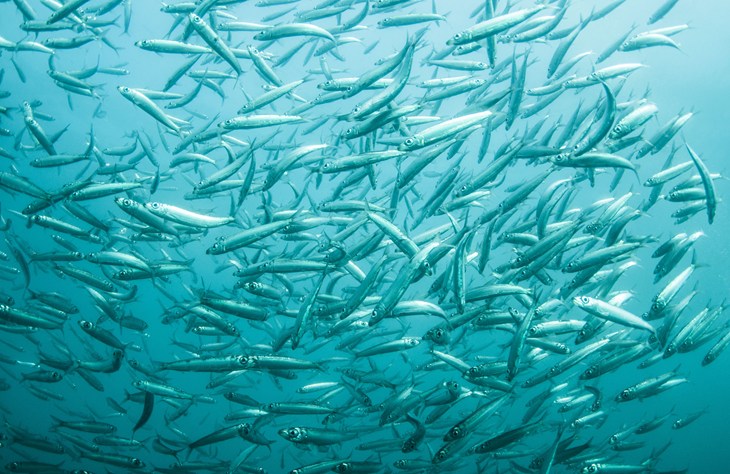 BBFAW publicly ranks the world's major food companies on their farm animal welfare policies, practices and performance.
In the 2018 iteration, 19 out of the 150 companies benchmarked rose at least one tier in the ranking following improvements to their policies, practices, and performance on, and reporting of, animal welfare.  Compassion's Food Business team worked in depth with 11 of these 19 companies.
BBFAW maintains the Global Investor Statement on Farm Animal Welfare and as of February 2019, 23 investors, representing £2.5 trillion in assets under management, have signed the Statement.
BBFAW also convenes the Global Investor Collaboration on Farm Animal Welfare, a collaborative engagement between major institutional investors and food companies on the issue of farm animal welfare.
In addition, BBFAW manages extensive engagement programmes with companies and with investors and provides practical guidance and tools for companies and for investors on key animal welfare issues.
BBFAW is run by an independent secretariat and is co-funded by Compassion in World Farming and World Animal Protection. (The programme was also part-funded by investment company Coller Capital from 2014 to 2017.)

Transforming consumer awareness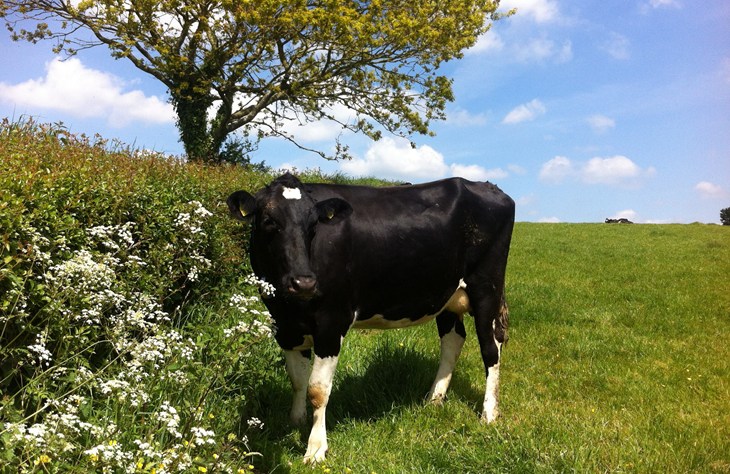 We reach a wide range of consumers through our media and partnership marketing activities.
Our winners promote their awards and higher welfare products through a number of marketing channels including advertising, in-store promotions and social media.
Waitrose & Partners received our 2019 Best Retailer Marketing Award for the second time for their consistent and high level consumer-facing communications on farm animal welfare, with their recent 'Waitrose & Partners' re-brand campaign. The campaign places their Agriculture and Aquaculture Managers at its heart and through their in-store marketing, explains how Waitrose lives up to its commitments on farm animal welfare. Watch the video here
Our 2018 Best Marketing Award was awarded to Dutch manufacturer Kipster for developing and marketing the 'world's first carbon neutral egg'. Through their various marketing activities and their strong relationship with Lidl, their products have been selling out in-store as consumers support the notion of buying not only animal friendly but sustainable products too. Watch the video here.
In 2017, Waitrose received the Best Retailer Marketing Award for their 'Everything we do goes into everything you taste' campaign. Watch the video here.
Here are some other highlights.
Philadelphia's marketing campaign to celebrate their Good Dairy Commendation in 2014 reached an estimated 14 million consumers across the UK and Benelux region.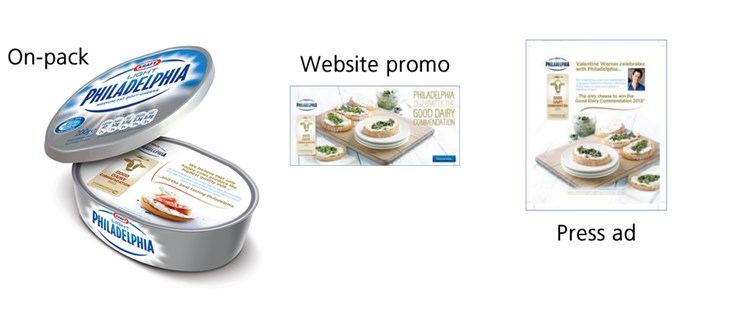 Aunt Bessie's promotion of their Good Egg Award on their famous Yorkshire Puddings reached an estimated 22 million customers.
KLM's in-flight promotion of their Good Chicken Award reached an estimated three million passengers.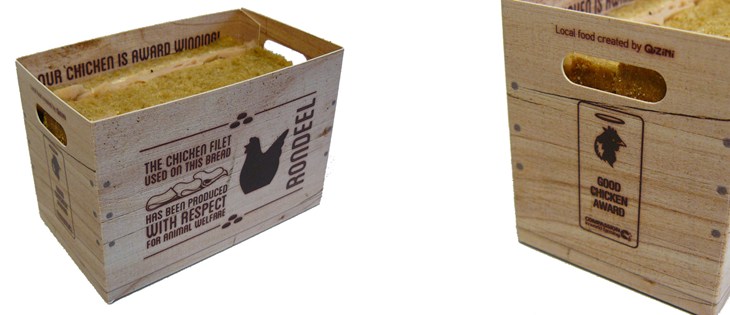 Woolworths' campaign to promote their Good Egg Award reached an estimated five million consumers in South Africa.
Look out for our award logos on your favourite branded products in store.
Read our consumer guide to purchasing higher welfare meat, dairy and eggs
Our commitment to transparency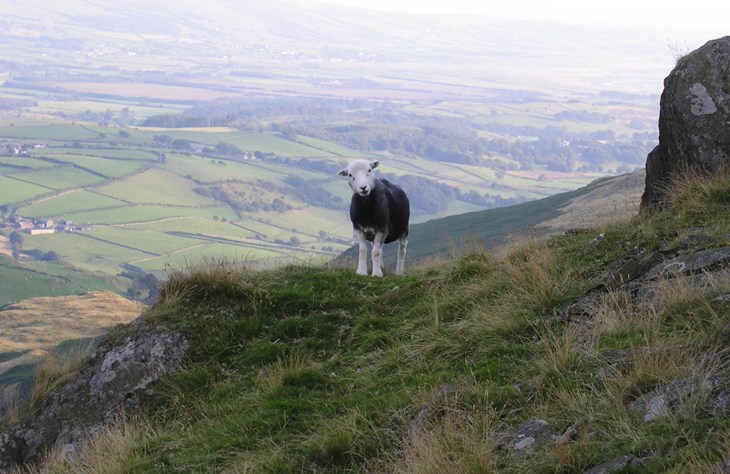 Unfortunately not all our award winners stick to their promises. We openly report the companies who have made public commitments but then broken their promise to their customers.
To date, these broken promises had the potential to benefit more than 180 million animals each year.
Valverde (Italy): ValVerde is a farming cooperative that produces chicken meat in Northern Italy. Due to the lack of commitment and support from other players in the supply chain - including Italian retailers - the company made the decision to withdraw from its 2014 Good Chicken Award commitments, in 2019.
Their Gran Selezione brand retains their 2015 Good Chicken Award, and we hope that ValVerde will once again be able to liaise with companies wanting higher welfare chicken in the near future.
---
Sainsbury's: In 2010, Sainsbury's received a Good Chicken Award for committing to source their own brand fresh chicken (within 5 years) to a reduced stocking density of 30kg/m2 (moving down from 38/m2), to provide the birds with enrichment and natural light, and to using a slower-growing breed of bird.
In 2018, Sainsbury's made the decision to withdraw from their Good Chicken Award commitments, having made little progress on converting to 100% higher welfare fresh chicken.
Today, less than 20% of the fresh chicken Sainsbury's sell is higher welfare (which includes RSPCA Assured, Free-Range and Organic chicken). All their other chicken is reared to the Red Tractor standard: maximum stocking density 38kg/m2, with pecking substrates such as straw bales and the provision of natural light is recommended.
Sainsbury's has retracted their commitments on reducing stocking density from 38kg/m2 to 30kg/m2 and to using a slower-growing breed of chicken.
---
IKEA: In November 2017, IKEA withdrew their commitment to higher welfare chicken production in nine of the 11 countries holding the Good Chicken Award.
IKEA Belgium, IKEA Germany, IKEA Portugal, IKEA Czech Republic/Hungary/Slovakia, IKEA Denmark, IKEA Finland and IKEA France have all withdrawn from their 2012 awards - only IKEA Italy and IKEA Switzerland continue to honour their commitments and therefore retain their awards.
IKEA is developing its global 'Better Chicken Programme', the detail of which is likely to fall short of their Good Chicken Award commitments. Despite working with IKEA to progress their higher welfare chicken road-map they have made the decision to retract their awards.
---
Morrisons: We presented Morrisons with a Good Egg Commendation in 2008 when they committed to selling only free-range eggs under their own brand labels. However, they were stripped of their Award in 2012 when they decided to re-introduce eggs from caged hens across their own-brand M-Savers range.
In 2018, Morrisons made new commitment to sell only shell eggs from cage-free production systems by 2022 and using only cage-free ingredient eggs in their own-brand products by 2025. As a result, Compassion was able to award Morrisons a Good Egg Award in 2018.
---
The Co-operative Food (UK): Following their financial difficulties in 2012, The Co-operative Food, along with their supplier 2 Sisters Food Group, decided to increase the density at which their broilers were stocked, from 30kg/m2 (15 birds/m2) to 34kg/m2 (17 birds/m2).
As they no longer met our award criteria, we withdrew The Co-operative Food's Good Chicken Award in 2014.
Since then, we have heard The Co-operative will continue to increase stocking density to 38kg/m2 (19 birds/m2 for a 2 kg bird): this is equivalent to standard intensive production.
---
Coop Italia: Coop Italia withdrew from the Good Chicken Award in 2015.
Feeling economic pressure from competitors and imports, they reversed their decision to lower the stocking density of their broilers to a maximum of 30kg/m2, (which would have provided the birds with much valued additional living space). The company's upper limit will now be bound by EU legislation of 39kg/m2 or 42kg/m2.
Coop Italia still remain true to their 2010 Good Egg Award commitment to sell only cage-free shell eggs.
---
Amadori's 10+ Brand (Italy): Amadori is one of Italy's major chicken producers. Their Good Chicken Award commitments have not been fully supported by other players in the supply chain, including Italian retailers.
Although withdrawing from the Good Chicken Award for the same reasons as Coop Italia, Amadori's 10+ brand is committed to a maximum stocking density of 33kg/m2 and to implement environmental enrichment (such as straw bales and natural light) which they promote on pack.
They retain their 2012 Good Chicken Award for their Campese brand.
---
Asda (UK): The Arla producers who supplied Asda's dedicated liquid milk supply, decided to become full cooperative members of Arla in 2014.
Milk into Asda now comes from the Arla milk pool, and Asda are therefore unable to guarantee that their milk comes from dairy cows with pasture access and that dairy calves are reared in higher welfare systems, so they have withdrawn from our Good Dairy Award (2015).
Read our consumer guide to purchasing higher welfare meat, dairy and eggs
Why do companies fall back on their commitments?
We work closely with the companies that we have awarded to help them meet their commitments on animal welfare.
We will always try to find an alternative to withdrawing an Award. But if a company changes its policy and no longer meets the criteria for our award(s), we will retract the award and record this on our impact page.
Like any other business decision, commitments on animal welfare should be made for the long term, with the dedication and resources to ensure a company is able to deliver on its promise.
Unfortunately not all companies keep their promises.
There are many reasons why a company might go back on a previous commitment to animal welfare - unexpected financial turmoil is often cited. Whilst companies go back on commitments across species, unfortunately, the humble meat chicken is often the first to suffer. This is because:
Chickens are viewed as a commodity product (like milk), and not as sentient beings
Chicken production is all about high output at low margin
Companies can make more money (obtain higher gross margins) relatively easily by increasing the number of birds in each shed – even by only 2 birds per square metre
It's easy to change the number of birds placed in each shed as there are no structural changes to be made
Chickens are sent to slaughter at a very young age (33 days onwards), and because they are unnaturally oversized and reared in crowded conditions, they are unable to exhibit their natural behaviours.  If chickens were given the appropriate environment, with more space, enrichment and the opportunity to behave like chickens, then perhaps they would be viewed as sentient beings. And if chickens were viewed as sentient beings, then more people would want them to be reared in higher welfare systems which can make a meaningful improvement to their quality of life (as well as to the quality of our food).