30/01/2017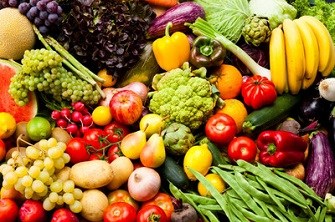 Sainsbury's recently announced promising plans to encourage shoppers to eat less meat and more vegetables by craftily re-arranging the products on their shelves.
Changes in the aisles will include putting more vegetarian options near meat products, rewarding purchases of fruit and veg, and giving guidance to customers on how to cut down on meat. They have teamed up with researchers at Oxford University to implement the scheme and explore how to influence this behaviour thanks to funding from the Wellcome Trust.
The supermarket deserves praise and recognition for entering into this forward-thinking project. What we eat carries severe repercussions for the planet, and this development is evidence that the world is waking up and taking action.
Somewhat unsurprisingly, the NFU has accused Sainsbury's of having an 'anti-meat' agenda. They 'contest' analysis from Oxford academics on the impacts of eating meat on climate change and public health.
In a world of shrinking resources and an ever-growing need to reduce meat consumption, I hugely congratulate Sainsbury's in undertaking this far-sighted look at how to best serve customers whilst saving the planet.
Eating less and better meat from animals raised on pasture-fed, free range or organic farms really holds the key to higher animal welfare, healthier lifestyles for our families, and a sustainable world for our children.