23/02/2017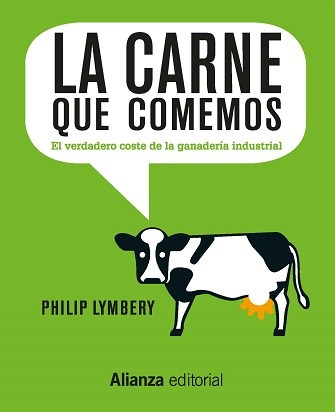 New book about factory farming released in Spanish. 
I am extremely excited to tell you that Compassion's message about the impact of factory farming is being taken to Spain today with the launch of a brand new version in Spanish of my book, Farmageddon.
The book, La carne que comemos, El verdadero coste de la ganadería industrial (The meat we eat, the real costs of industrial farming), is illustrated throughout with photographs and infographics and is published by Madrid-based publisher,  Alianza Editorial.
The book charts a three-year investigative journey across the globe to show the devastating impact of factory farming on our health, the environment and animal welfare.
Compassion's new representative in Spain, Patricia de Rada, told me how La carne que comemos will help reveal to the Spanish public the hidden costs of the current food system, something she describes as an "unknown and disturbing" reality:
"This book is for everyone who wants to learn about the true origin and the real consequences of what we eat, and contribute to a better and fairer future for all. Spain has to make a major turn, before it's too late, and we Spanish people must and can do our part."
You can see the full publisher's press release in Spanish here.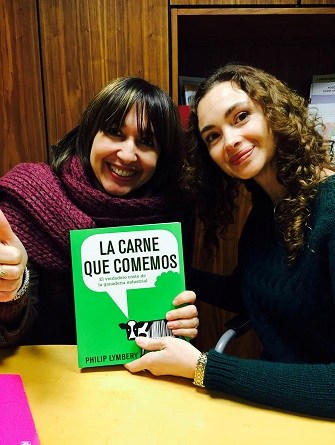 In Compassion's fiftieth anniversary year, I am especially proud to see our message going out fulsomely in Spain.  Our late founder, Peter Roberts, was deliberate in his choice of the name for the organisation, Compassion in World Farming. I remember him telling me how he looked forward to the day when Compassion established a presence in Spain.  Now his dream is becoming reality.
Our programmes team are setting up a host of events and actions to help raise awareness, inspire Spanish support and encourage politicians in Spain to join the Compassionate revolution against factory farming.
Take a look at our Spanish website and please help to spread the word.
Thank you as ever for all your support.