25/11/2017
How Parmesan and pasture don't seem to mix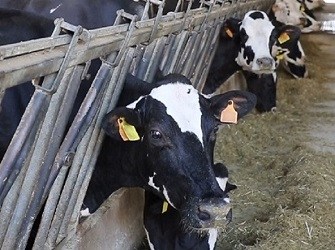 As a self-confessed lover of Italian food, I was excited at the prospect of spending a few days exploring the beauty of the Italian countryside. However, in this land of gastronomy, I quickly came to realise that all is not quite as it seems.
I travelled through the nation's agricultural heartland of the Po Valley, renowned for culinary delights including world-famous cheeses like Parmesan and Grana Padano. I spent days marvelling at the food, the friendliness and the rise and fall of the countryside, home to millions of cattle, pigs and poultry.
Yet, one thing rankled with me: I never saw a single farm animal out in the fields. Not one. Something didn't add up.
I had been driving through classic Italian cheese country, but where were all the cows?
The region's 'king of cheeses' - Parmesan - and the more ubiquitous Grana Padano, both talk in their production specifications about cows having a diet based on fresh grass and hay and the like.
In this fertile valley, as well as crops, there was plenty of grass too. Some growing tall with stalks rippling in a welcome moment of breeze; some in fields already cut, standing in tightly rolled bales like golden curls of butter.
Yet, cows wandering the fields, gently tugging at grassy stalks or lying under a shady tree, were conspicuous by their absence.
The only cows I could find were crammed into darkened sheds.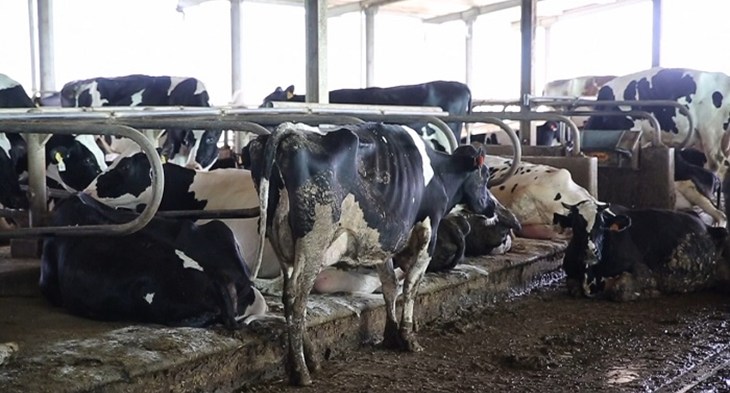 A hundred cows peered out of one farm building with white-washed walls. They were fenced in, corralled inside the square shed, confined, but with a perfect view of what they were missing – the lush pasture beyond. I found other herds of cattle, both beef and dairy: all indoors.  
I watched incredulous as heavy goods vehicles delivered cut grass to a processing plant. A yellow tractor scooped grass by the bucket-load into a giant machine as more trucks took compacted blocks of grass away, presumably for housed cows.
Nature's way, with free ranging animals gently grazing, had clearly been abandoned.
Whilst travelling through the valley, a big yellow road-sign near Mantova told me I was in the midst of one of the region's speciality products: Grana Padano.
Said to be the nation's most important cheese, Grana Padano is made to strict production specifications. Only cows fed a diet based on "fresh forage from meadows", ideally with a mix of meadow grasses, alfalfa and clover, are good enough to provide milk for Grana Padano cheese, or so the blurb suggests.
Surely, I thought, these cows would be outside?
I contacted Grana Padano consortium's director general, Dr Stefano Berni, who told me that less than a third of cows producing for this famous cheese are allowed out to graze: the rest are confined indoors. Most of them are "tethered," he said.
But what about Parmesan?
Surely, cows for this 'king of cheeses' would be kept on grass?
Well, not according to Dr Marco Nocetti from the Parmesan consortium, Consorzio del Formaggio Parmigiano Reggiano.
"The percentage of cows grazing freely in fields during the summer months is very low," Nocetti told me.
"There are few exceptions," Nocetti told me: "In Italy, agriculture is almost exclusively intensive."
What I had stumbled upon was the fact that most cows in Italy are subject to 'zero-grazing' – the practice of keeping cows permanently indoors.
Nocetti puts this down to a lack of land: "The territory available for agriculture [is] relatively little compared to the population," yet, the cows' milked for Parmesan are fed a diet based on "hay and fresh grass lawn from permanent mixed flower meadows or alfalfa meadows".
So, why not let cows graze instead of mowing fields and bringing grass to them?
To me, it made no sense at all. There must be a saving grace somewhere, I thought.
What about organic?
I spoke with Paulo Carnemolla, president of Federbio, which covers most of Italy's organic sector, who explained how only half of the Po Valley's 40 or so organic dairy farms allow cattle proper access to pasture.
"If you travel from Milan to Bologna on the high speed train, you can see a lot of farms, but there isn't the practice in the Po Valley of letting animals out on pasture, regardless of [whether they are] organic," Carnemolla said.
How then are they certified organic?
It turns out that organic dairy farms in the region are often allowed a derogation on the basis of "particular conditions of the territory, climate and type of farm," Carnemolla told me.
Yet, the idea that land in the Po Valley isn't suitable for grazing simply doesn't hold water.
So how does it work, I asked?
"The access to pasture is always ensured in the sense that there must be a delimited area where animals can go on pasture," Carnemolla explained, even if, in practice, the cows aren't allowed onto it.
Quite a mess.
In a genuine attempt to get things sorted out, Carnemolla has since initiated a review of Federbio's organic guidelines, and is now working towards a new voluntary organic standard, including the requirement for pasture-access for cows for at least 120 days a year.  
For now though, intensive farming has a stranglehold in Italy, much more so than I ever anticipated.
And those Italian cheeses? Well, in this land without animals, they've left a bitter taste.
"Parmesan, Sir?" No thanks. Not on my pasta.
You can help win a better life for cows in Italy by supporting our campaign, #NotOnMyPasta.