Published 22/09/2017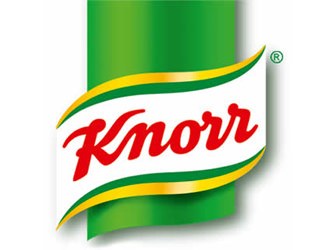 We recently shared the news that Unilever's biggest brand, Knorr, has reinforced its commitment to animal welfare. The company plans to achieve 100% higher welfare standards by a target date of 2024 and has added more details on its North America market plans for chicken.
We're delighted to say that they have now also become the very first company in Europe to sign up to the European Ask on broiler welfare.
Another step forward
Knorr's initial commitment firmed up their dedication to accomplish higher welfare standards for chicken, pork and beef globally, based on our 'better' model for broiler chickens, pigs and beef cattle. Their pledge to the unified NGO US Broiler ASK for all Unilever products in North America is set to positively impact 50 million chickens.
Now, they have taken another step forward by becoming the very first company to sign up to the unified European Broiler ASK, the criteria for which they aim to achieve by 2024 (two years ahead of the ASK's target date; 2026). The ASK incorporates additional welfare criteria to those agreed to by Knorr under its 2015 Special Recognition Award - primarily around breed change and humane slaughter.
Leading the way
The commitment to the US and now the European Broiler Asks will be adopted by Knorr's parent company, Unilever, however the brand itself is responsible for approximately 80% of the volume of chicken used by Unilever overall – and it is Knorr that has been driving these welfare commitments forward. Both ASKs will therefore cover all Unilever products containing chicken, and include the extra 20% used in its other brands. Find out more about their regional targets here.
With nearly 600 Knorr bouillon cubes purchased globally every second and the lives of more than 102 million meat chicken set to benefit annually, Knorr is leading the way!
Real leadership in farm animal welfare
Dr Tracey Jones, our Director of Food Business said: "Unilever, driven by its leading brand Knorr, continues to demonstrate real leadership in farm animal welfare. With more than 50 companies already signed up to improved broiler welfare in the US, we hope that Unilever are the first of many to do the same in Europe. 
"Large corporates have the power and influence to make change happen. We've seen big brands act as a catalyst for large-scale market shift before. This was demonstrated in 2008 when the leading Unilever brand Hellmann's converted to free-range eggs in its mayonnaise which created a stir in the market place as other brands followed suit.
"Let's hope this is the first of many pledges and a signal that a revolution in broiler welfare is kicking off this side of the pond."