Compassion awards Special Recognition Awards to companies that demonstrate outstanding innovation, commitment or achievement in the field of farm animal welfare.
2022 Special Recognition Awards
As part of its 2022 Good Farm Animal Welfare Awards Compassion presented two Special Recognition Awards:
MOWI (Global) - MOWI, the world's largest producer of Atlantic salmon, received a Special Recognition Award in 2022 for becoming the first producer to make global welfare commitments on the rearing and slaughter of Atlantic salmon. Read more here

Norwegian producer 

Norsk Killing

 received a 

Special Recognition Award

 in 2022 for converting 100% their chicken production to the higher welfare criteria of European Chicken Commitment, achieving their transition through their 'Green value chain' project.

Read more here
Read about all the other 2022 Award winners here.
2022 Rabbit Innovation Award
In 2022, Compassion was delighted to recognise Brefood (Germany) and Wisium (France) with Rabbit Innovation Awards, for developing innovative cage-free rearing systems for meat rabbits with permanent access to winter gardens. Read more here.
Innovation and Marketing Awards
Every two years the Marketing and Innovation Awards recognise forward-thinking manufacturers and food service companies that provide the best examples of work to improve farm animal welfare and to promote higher welfare, sustainable food choices. 
The Best Innovation Award recognises companies that have developed a successful project or innovation that has delivered measurable benefits to the lives of farm animals.
The Best Marketing Award recognises companies that have delivered a successful, creative and far reaching consumer marketing campaign, communicating the importance of farm animal welfare and promoting products from higher welfare systems. The award also covers marketing initiatives that communicate the need to reduce meat, eggs and dairy consumption.
2021 Marketing and Innovation Awards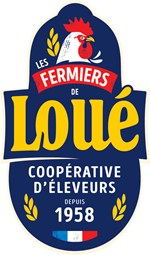 The 2021 Best Marketing Award was presented to French, higher welfare poultry producers, Les Fermiers de Loué, for their innovative and eye-catching street poster campaign, that cleverly linked into the 2020 Municipal Elections in France.
The campaign was widely publicised on TV, radio and social media and successfully raised awareness of Loué's 'A Rating' for animal welfare and the Method of Production labelling it applies to its products.
Find out more and watch the video here
Of the entries for the 2021 Best Innovation Award not one, but two, applications stood out, both of which were awarded Special Recognition Awards.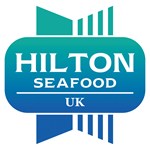 Hilton Seafood UK received its Special Recognition Award for being the first to commercially trial and adopt an electric stunner for warm water whiteleg shrimp, or King Prawns, which delivers a more humane method of slaughter than the usual thermal stunning by immersion in ice slurry. Read more here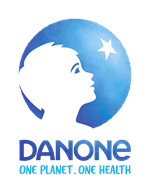 The other winner of a Special Recognition Award within the Innovation category was Danone for its global assessment tool for dairy cow welfare.
A digital tool, which can be used on any tablet, helps farmers implement welfare improvements by creating a personalised SMART Action plan based on key inputs and welfare outcome measures.  Read more here.